Cindy Chupack is a screenwriter who has won three Golden Globes and two Emmys for her work as a writer/executive producer of HBO's Sex and the City and writer/co-executive producer of ABC's Modern Family. Below, she shares her insights from her new comic memoir about marriage, "The Longest Date: Life as a Wife."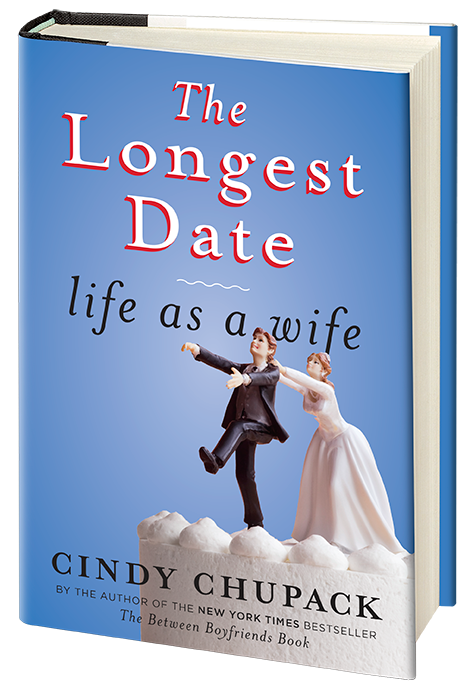 1. How has technology played a role in your love story?
I almost forgot about this until you asked the question, but when Ian and I first started seeing each other in NY, Ian decided we should not text or email, we should only communicate by phone or in person.  Neither of us had done that before in the context of a relationship, and I'm not sure what prompted Ian to make that rule, but it was a good one, because it forced us to actually have conversations and get to know each other between dates.  And we stuck to that rule for at least the first six months, which meant we had to CALL each other to make a date, and we had to CALL to cancel.  I wrote in my wedding vows (which are in the book) about one date I tried to cancel that probably changed the course of our relationship, so in retrospect, I'm glad I wasn't able to cancel by text or email:
"I was thinking about that first night you cooked for me, which included the first of many cheese lectures. You like to say that's how you wooed me, but that's not exactly what happened. What happened was that it was very early in our relationship. In fact, we weren't "a relationship." We were, at best, an extended booty call (and sometimes I went to your place when you were drunk instead of you showing up at mine, so we weren't even doing a booty call right), which is why I almost cancelled. I was feeling tired and not in a great mood and I didn't feel like dressing up or putting on makeup and I knew we didn't have the kind of relationship where I could just come over and be myself, and I felt certain we never would, and I was thinking maybe I'd never have that, and I think I said pretty much all of that when I called to cancel. And I remember you replied, 'You're a freak, but okay.'
And then we hung up. And I sat there wondering if I was a freak, which had never really occurred to me before. So I decided to go over, no makeup, not in a great mood, and as soon as I arrived I saw you had all the ingredients you'd bought at the farmer's market on the table: the raw-milk white cheddar, the dried mushrooms reconstituting or whatever they do, and everything chopped and ready. And I'd had men cook for me before—you know, the one pasta dish they know how to make to impress a date—but this was different. You knew what you were doing, and you could do it in the tiniest of New York kitchens, and I never would have figured you for such a chef, and we had a lovely night.
And I think now about how many of those nights we've had since, and how there is nobody I would rather talk to when I am feeling less than, nobody I would rather come home to after a hard day, and how wrong I was about you and us and what we could become. And unlike most people, I love being wrong. I love thinking I know the ending and then being surprised."
2. What do you think are the biggest challenges that technology and social media bring into relationships today?
I think social media makes it easy to THINK you know a person (you can learn so much about people before you go on a first date) and you can dash off a quick message instead of actually talking, even just with email and texting back and forth you can feel you've already had a relationship before you meet in person.  But marriage eventually requires co-existing in the same space, so although technology can make it easier to connect, you might not really be connecting until you live together, and you might not know how the chemistry is until you are together in person, so I would say don't extinguish or fan the flames of love online — do it in person!
Also, in a marriage, I start to really resent and want to limit the time that my husband and I are online or distracted by technology when we could just be hanging out and talking to each other, and I don't want to be the kind of parent who isn't there for my child because I'm sending off one last email either, so I think as adults, we might have to start going on social media/technology diets.  When at home, be at home. When at work, be at work. That's what I'm trying to do in 2014.
3. What do you think are the biggest misconceptions about marriage today?
You got your "happily ever after!" Sorry, marriage, is not the end of the story, it's another beginning.  That's the good and bad news.

That your spouse should "complete" you.  Ideally you were complete already, and your spouse is someone you want in your life, not someone you NEED in your life.

That trying to have a baby is a joyful thing!  Trying, especially if you're a bit older when you marry, can be very trying, and emotionally draining, and it's not always easy for a couple to stay on the same page when the going gets tough, but it's worth it.
4. In your own marriage experience, what harsh realities surprised you most?
I was surprised by how hard it was for me to truly let someone else into my life. I wanted to the guy, but I didn't want his things. I thought we made a huge mistake getting a huge dog, but I turned out to be very in love with our Saint Bernard (so sometimes you lose a negotiation, and you're glad you did.)  I didn't realize that although I was happy to make my own living, to be self-sufficient, to be able to marry who I wanted to marry, not who I need to marry (financially) — I sometimes have feelings that are a bit unresolved (and maybe unattractive) about making more money than my spouse.
5. Any advice for those who are trying to find love through online dating?
I thought the best part of online dating was being honest with yourself in filling out the form about what you want, what you're looking for, who you are, etc. I think that process is a good one even if you're not online dating to clarify for yourself (and your friends) what you are looking for and what you think you bring to the table!
6. Where can our community buy your book?
There are links from my website, cindychupack.com, but it's available online or at your favorite bookstore!  It's also available as an audiobook which I recorded.
Posted on 1/24/2014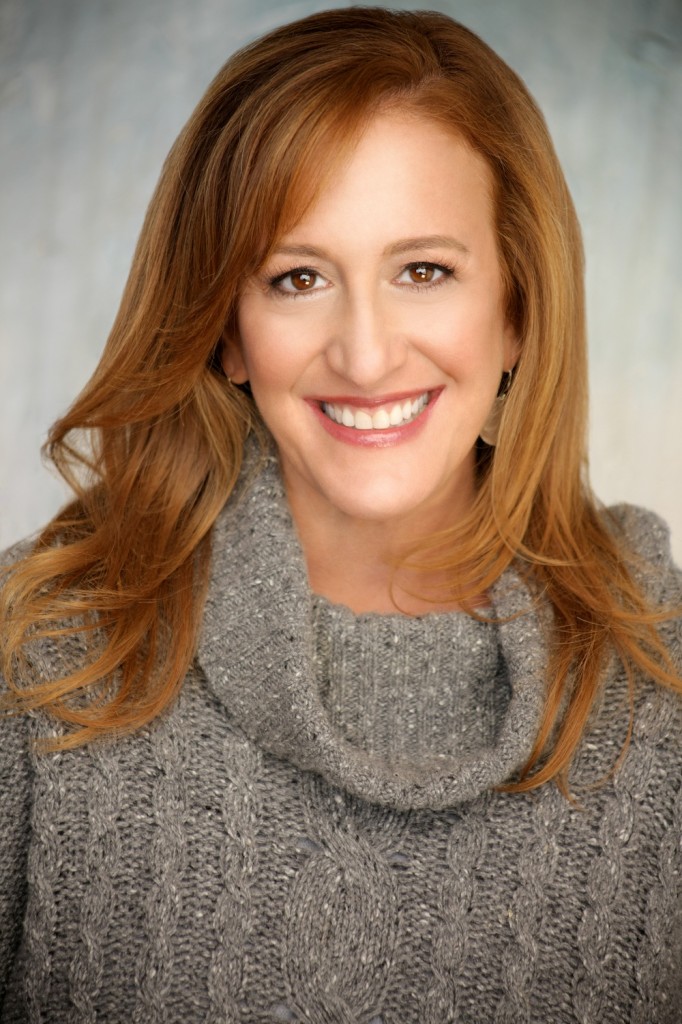 Written by Cindy Chupack
Cindy Chupack is a screenwriter who has won three Golden Globes and two Emmys for her work as a writer/executive producer of HBO's Sex and the City and writer/co-executive producer of ABC's Modern Family.  Several episodes she penned – Little Bo Bleep (Modern Family) and Evolution, Attack of the 5'10" Woman, Just Say Yes, Plus One is the Loneliest Number, I Love a Charade, and Splat! (Sex and the City) — were individually nominated for Writer's Guild and/or Emmy awards. Chupack also worked on Everybody Loves Raymond as a writer/co-executive producer.  Author of New York Times bestseller "The Between Boyfriends Book," her new comic memoir about marriage "The Longest Date: Life as a Wife" was just released by Viking.  Currently writing a TV pilot based on "The Longest Date" for FOX, Cindy will write/exec produce, and Jake Kasdan will direct/exec produce for 20th Century Fox TV.  Cindy is also preparing to direct her first feature.  For more information visit cindychupack.com
Comments
comments