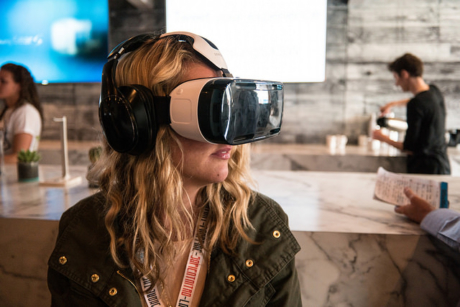 If there's one thing that's true about virtual reality and augmented reality, it's that we haven't even scratched the surface of the technology's potential. That doesn't mean there aren't thousands of individuals and companies doing their best to push the limits of the tech as it exists today.
This is absolutely shaping up to be the year of virtual reality as analysts have predicted – in the sense that it will be a banner year for sales of VR hardware and software thanks to mid-priced options like the Samsung Galaxy Gear VR, which is compatible with several Samsung Galaxy smartphones that are powered by Snapdragon's mobile processor, and a built-in customer base among serious gamers. But how the technology will be integrated into the lives of laypeople is less clear.
It's interesting to speculate, however! Here are just some of the ways mass market virtual reality may shape how we work, play, learn and care for the vulnerable among us.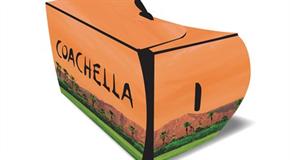 Live Entertainment, Virtually
VR will certainly have a major impact on not only cinema but also live theatre and theatrical events as content creators and producers explore the tech's potential to give audiences more authentic experiences. iHeartRadio and Universal Music Group, for example, have partnered to develop a virtual entertainment platform that connects performers and fans anywhere in the world.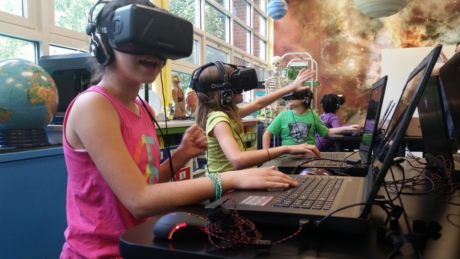 VR in the Classroom
Nearpod VR lesson plans are already being tested in classrooms in the San Francisco Unified School District and Polk County Public Schools in Florida. Imagine being a teacher who can take students on virtual immersive field trips to historic or educational destinations that would be impossible to visit due to distance or lack of funding. The curriculum includes Google Cardboard devices and a mix of virtual and non-VR content that lets kids tour notable sites like the caves on Easter Island, the Great Barrier Reef, Giza's pyramids and historically important US landmarks.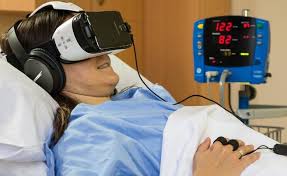 Life Beyond the Sick Room Wall
There are now a handful of nonprofit organizations like VR Kids that are promoting the power of VR and augmented reality to boost quality of life in ill patients and people coping with limited mobility. In most cases they bring all of the equipment necessary to give those they support personalized therapeutic experiences that can offer a look at the world outside the hospital and offer relief from stress and anxiety.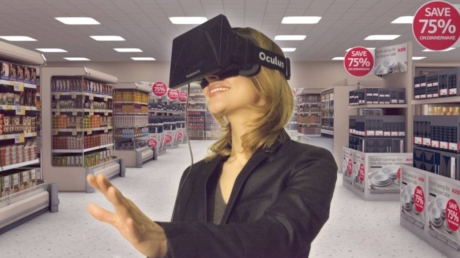 Virtual Business, Real Money
Many companies are already using VR to create immersive training materials that help new hires get acclimated more quickly. Fewer are using virtual reality to map out and manage supply chains or give customers an opportunity to test products before buying. It won't be long though before b2b firms like Trillenium are building fully customizable virtual stores where customers can wander the aisles without ever leaving home.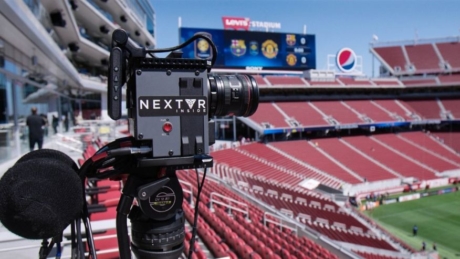 VR in the Sports Space
Reading about the big game or re-watching major moments in sports from years past can't hold a candle to reliving a truly spectacular sporting event in your favorite player's shoes. Want to be Don Larsen pitching a perfect game in Game Five of the World Series against the Brooklyn Dodgers in 1956? Virtual reality will eventually give fans the chance to be anyone in any game.
And that's just the tip of the iceberg when it comes to VR's applications in our lives. The tech is only getting better and the content will grow richer and more immersive as the platform evolves. Between the two technologies, augmented reality is not nearly as accessible, but we will see that AR is opening the door into a whole new world of innovation in the fields of design, medicine, and advertising. Right now augmented and virtual realities are a novelty. Soon they will be as common as the smartphone.
Jennifer Thayer is an editor @FreshlyTechy and a freelance writer who loves covering technology, sports and traveling. freshlytechy.com
Comments
comments