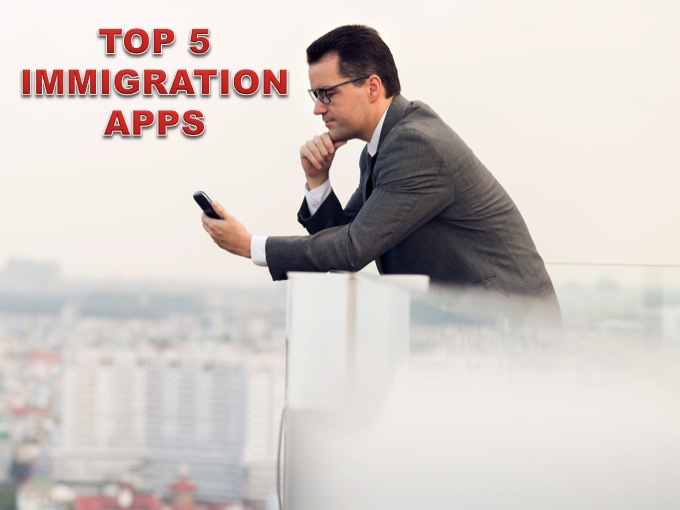 1. USCIS Case Status — (Free, iOS & Android) This app from the US Citizenship and Immigration Services allows users to check their status. When someone applies for an I-140 they get a 13-digit number. On this app they can download the case tracker and track they petition twice a day to see when it gets approved.
2. US Citizen Test Prep — (Free, iOS & Android)When a person is applying for US citizenship they have to go through a multiple-choice quiz. This is a list of questions to study from. There are 10 questions that the person is quizzed on, so this app gives all the questions the Government has ever released.
3. Push4Reform – (Free, iOS & Android) This immigration app by FWD.us helps users contact their local representative to push for immigration reform as well as see the representative's immigration reform stance.
4. Ancestry— (Free, iOS & Android) It is important to know who your ancestors are and with this app users can take a look at their family's genealogy to find out whether they have relatives in certain countries where it's possible to obtain ancestry visas. Such as for those who are citizens of a British commonwealth or can prove that a grandparent is British, they can obtain an ancestry visa to live and work in the UK. In Luxembourg, if one can show family ties back to the early 1900s, you may qualify for citizenship as well.
5. Canada Immigration News  — (Free, Android only) Canada went from one of the easiest countries to get into to one of the hardest to get into, now going the way of the US. With this app users can find any Canadian immigration news via the RSS feed.
By Stephanie Lewin, Senior Associate at corporate immigration law firm, Berry Appleman & Leiden LLC.
Comments
comments