Posted on 5/26/2013
Written By Stephanie McCratic
Have you ever told your story? Whether you write it or tell it out loud, no one else on this planet has had the same experiences you have, nor does anyone else have the precise gifts you do. And chances are, someone else can learn something from your life.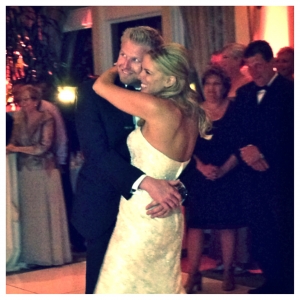 Digital storytelling allows us to record and capture memories like never before. Scrapbooking and journaling are very different than they were when your mother was growing up. The process of recording memories has moved online. While nothing can beat a homemade scrapbook or well-loved journal, making and using these requires time and energy (not to mention craft supplies).
Instead, it may be easier to jot down memories about a family vacation on your tablet, or take brief and subtle notes on your smart phone when visiting with grandparents. Since you are using the same tools you use in other aspects of your life, it's easier to remember to write things down as they occur to you.  And with all the design options available, you don't need to be creative to make a beautiful keepsake.  
Top 5 Ways to Preserve Your Story Digitally
1. Oh Life
Simply sign up and Oh Life will send you a daily email asking about your day. Once you reply with a note, short or long, your response is stored journal-style for you to access whenever. It's an easy way to remember to record things that would otherwise pass you by.  Occasionally, Oh Life will include one of your past entries in your daily email prompt so you can reminisce about last year (or last Tuesday), depending on how long you've been adding entries.
2. Personal blog
Multimedia makes this option more dynamic than a traditional journal. It's easy to add photos, video, audio and special themes to a blog that make it your own. Plus, blogs are easy to share with friends and family members.
"One can think of digital storytelling as the modern extension of the ancient art of storytelling, now interwoven with digitized still and moving images and sound. Thanks to new media and digital technologies, individuals can approach storytelling from unique perspectives." – Wise words from Wikipedia.
A blog is great medium to record your musings and memories because of the multimedia options and unlimited shareability. Blogs are a fun way to tell your story, but they can also be a huge time vacuum. If you want to record your story, don't get distracted by the idea of making money on your blog.

3. Evernote. This is the simplest way to organize your stories digitally. Evernote is a note-taking app that you can use on your desktop, smartphone or tablet. You create notes and then store them in virtual notebooks, which can be sorted into stacks of notebooks. Each note is searchable, and can be tagged in any way you'd like.
Try creating notebooks organized by year that contain notes of events and then organize those notebooks into stacks of time periods. For example, a story about senior prom (and how ridiculous your date looked in that cowboy hat) would be titled "Senior Prom" in your "1994" notebook in the "High School" stack. You can add pictures, audio, and other attachments, too. This is great for writing down memories as they occur to you.
4. Snapfish Photo Books
Once you have recorded stories and memories, it's time to show them off. Sites like Snapfish allow you to print photo books that highlight favorite photos with captions. These books are great for gifts or to leave on the coffee table.
 5. Likebook

If you just don't have a single extra second in your life to write, don't despair. Tools like Likebook allow you to print your Facebook Timeline as a beautiful book that tracks your ups and downs from the previous year.
Storytelling Tips:
1. Be timely
At a recent blogging conference, I attended a writing session where the speaker had each of us create a timeline and plot five high points of our life and five low points. What a powerful activity. Each of those points on the timeline, whether high or low, is a story, and even if you're not prepared to share that story with anyone yet, you should write it down right now. It'll never be fresher than it is today.
Also, at seems obvious, but upload your photos as soon as possible so you remember where and when you took the shots. iPhoto is great for sorting pictures with location and date. The photo sharing site Shutterfly is also good for this.
2. Be authentic and have integrity.
If you are a blogger, you've probably heard the latest buzzwords: "authenticity," "transparency," "real," and the like. These are important traits in storytelling for everyone, not just bloggers. Years down the road when memories fade and your children or grandchildren are reading your words, they are going to believe what you wrote. If you are truly open, authentic, transparent, and real these stories will be cherished by you and your family. Try and avoid resentment or jealousy in your posts.
 Example A. Aunt Gertrude brought a cherry pie to the Fourth of July gathering at our home, and it smelled so good that we it ate while watching the kids bounce on the trampoline from our folding chairs. Meanwhile, the burgers were still cooking on the grill. Sometimes you just have to have pie before dinner.
vs.
Example B. I was so mad at Jeremy because he intentionally bought the expensive meat, so I ate Aunt Gertrude's pie while he was still cooking the burgers. Aunt Gertrude is a nut, but she sure can bake!
Neither story is incorrect, but one of them causes the reader to question the motives and attitude of the writer.
3. Show, don't tell.
Paint the picture. Your kids will love having the context for your stories. Remember, people reading your stories in the future will have no idea what your childhood home looked like. They don't remember the orange boucle tweed couch in the living room that smelled like dust. Nor do they remember the dirt patch under the concrete stairs that was perfect for making doodles with oak branches. They don't remember Maxine from across the street who had perfectly set hair, wore muumuus and slyly handed you a piece of hard candy every time she saw you as if it was some sort of scandalous secret.
4. Keep it simple.
No need to reinvent the wheel. Create a timeline like the one mentioned in the first tip, or even a simple chronological timeline of your life, then make a list of the things you would want to know about your parents or grandparents. This will help you stay focused on writing for the next generation because you will be thinking less about yourself specifically, and more about the importance of the story as a whole.
To get your story started with some fun writing prompts visit this page.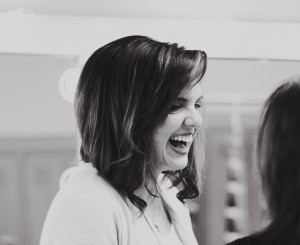 Meet Stephanie
Stephanie McCratic is the founder and editor of Evolved Mommy, which features technology and trends for over-worked, over-committed moms (and dads) who don't have time to reinvent the wheel. It's all wrapped up in her ridiculous life, where she tends to laugh at herself and yell at others.
Comments
comments