Posted on 4/3/13
Written by Hasti Kashfia
Working as a stylist in Silicon Valley means that tech and fashion constantly cross paths for me. One of the questions I often get asked is, "How should I dress and do my makeup for a Skype interview or meeting?" In Silicon Valley, downloading and setting up Skype is a no-brainer for most, but when it comes to how to present yourself on camera, people are left puzzled.
Here are my top 10 tips for your next Skype interview or meeting:
1. Dress like you would if you were showing up to an in-person interview. Chose a bright, solid color that will help you stand out in a sea of black. Just remember to dress from head to toe in your outfit of choice (don't assume that they're only going to see you from the chest up). The last thing you want is to be caught in your pajama bottoms when you have to get up to grab a form or a pen – it happens more often than you think!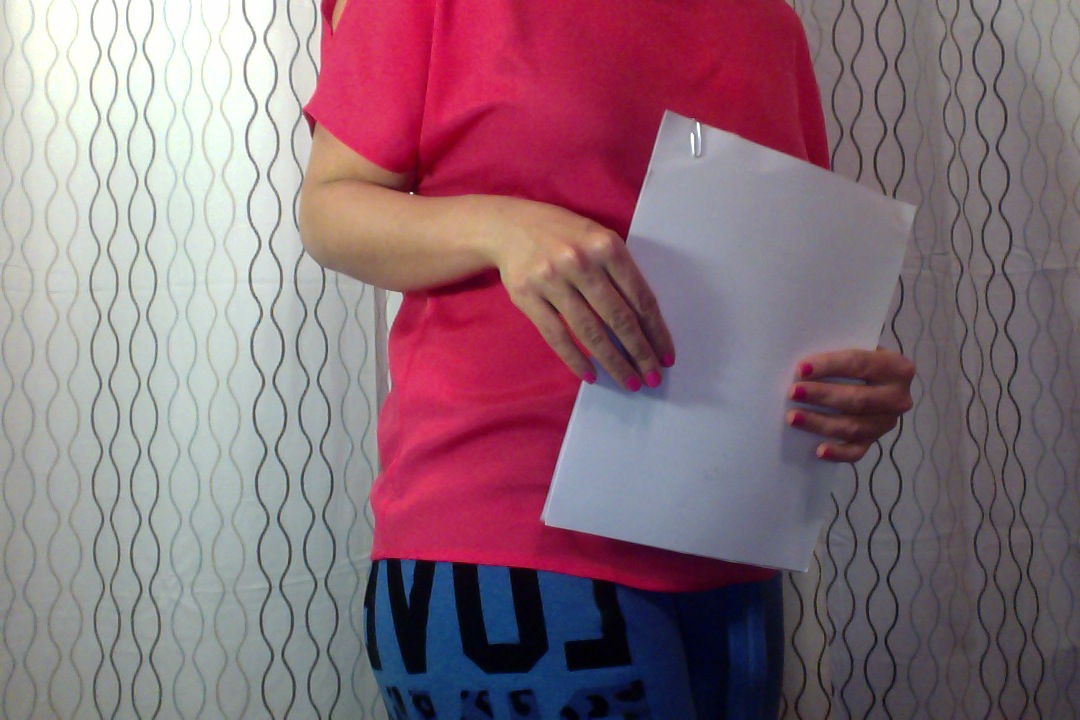 2. Makeup is a must. It's ok to use a little more than usual, as makeup tends to not show up as well on camera. Do you know why all those celebrities look like death in their "We caught them with no makeup" photos? The camera adds ten pounds, makes you lose your natural shades of color, and diminishes your lashes and eyebrows. With that said, do make sure any makeup you wear is professional and flattering.
Look 1 is a do: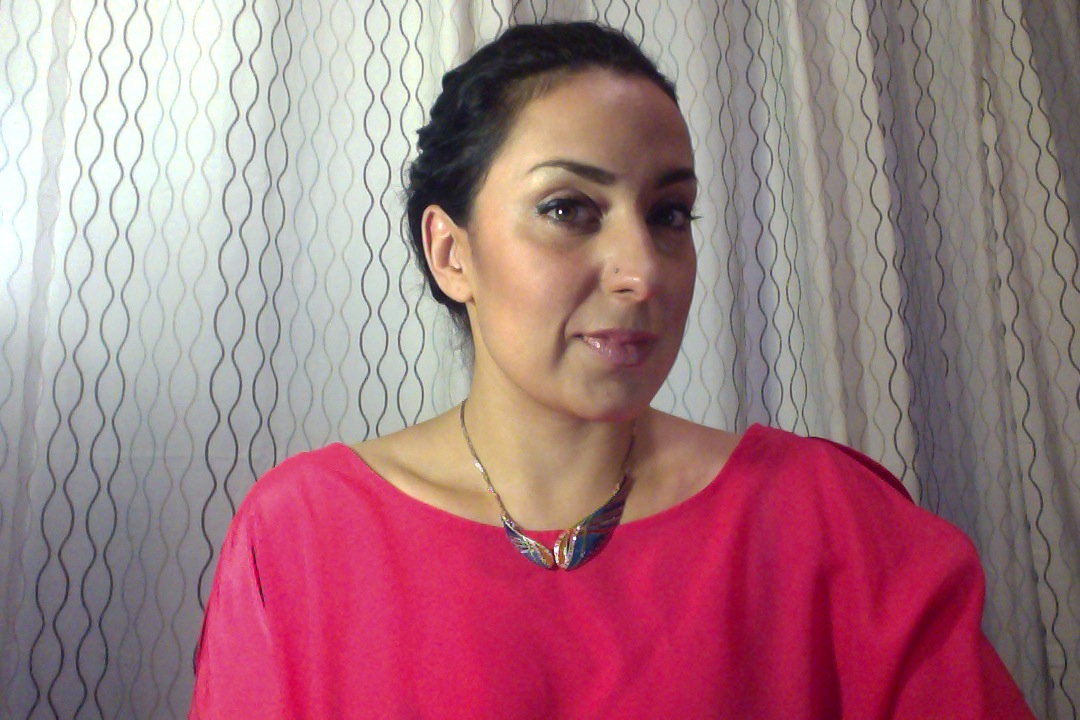 Look 2 (below) is a don't. This look has too much drama for a professional situation. Again, keep your industry in mind. If you're interviewing for a position as a makeup artist, this is the time to show off your skills!
SEE ALSO: Social Media-Savvy Resumes For Landing That Dream Job
3. While makeup looks faded on camera, cleavage has the opposite effect. A shirt that doesn't look too revealing in person can look scandalous on Skype. And the last thing you want someone thinking during an interview is "I wonder how low that top is."
4. Even if you're interviewing on a Friday, don't dress like it's casual Friday. Opt for a button- up blouse or a polo instead of a more casual tee. Show the person you are meeting with that you're serious about the position.
5. Being personable doesn't mean sticking your face into the camera. Digital "personal space" is something to consider. Would you be that close if you were meeting in person? Nobody wants to see your pores.  Sit front and center, and make digital "eye-contact." Yes, placing the laptop on your lap is out, even if it's a casual meeting.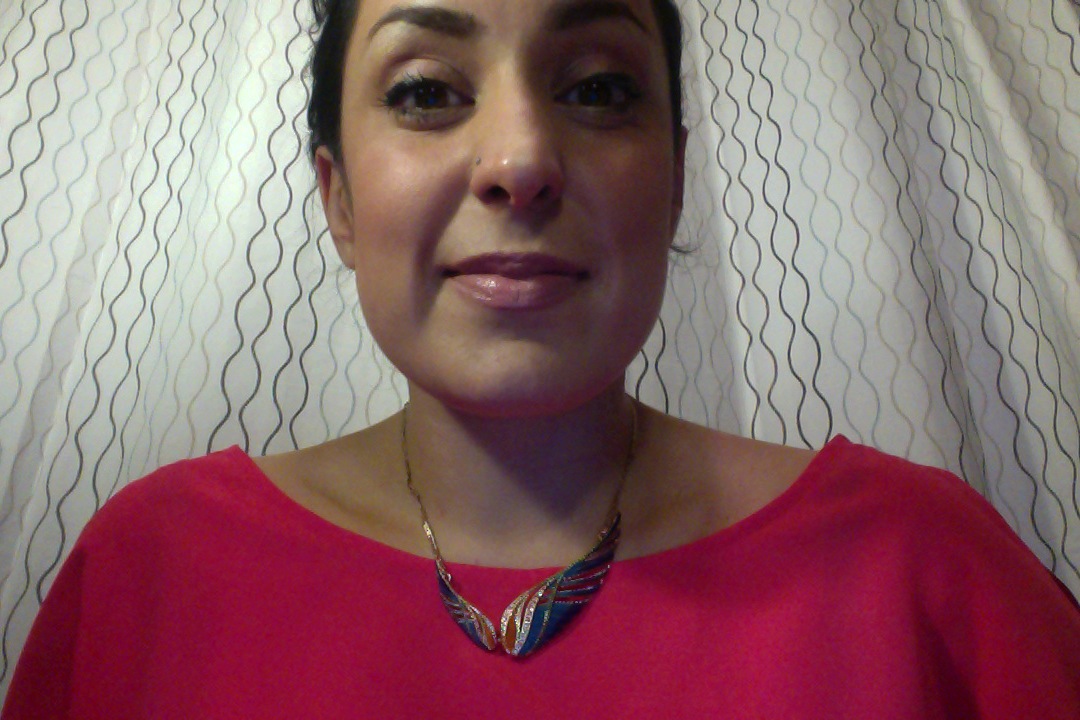 6. Stay away from wearing a complex print or pattern. They tend to be distracting as they "move" on camera. Don't make the person on the other side turn away or end the interview early!
7. Keep accessories to a minimum. Skip hats, clanking bangles, and the J-Lo hoops. Also, skip wearing words. I think I'm an open, loving person–but my necklace doesn't need to scream, "love." Stick with one beautiful statement piece if you must.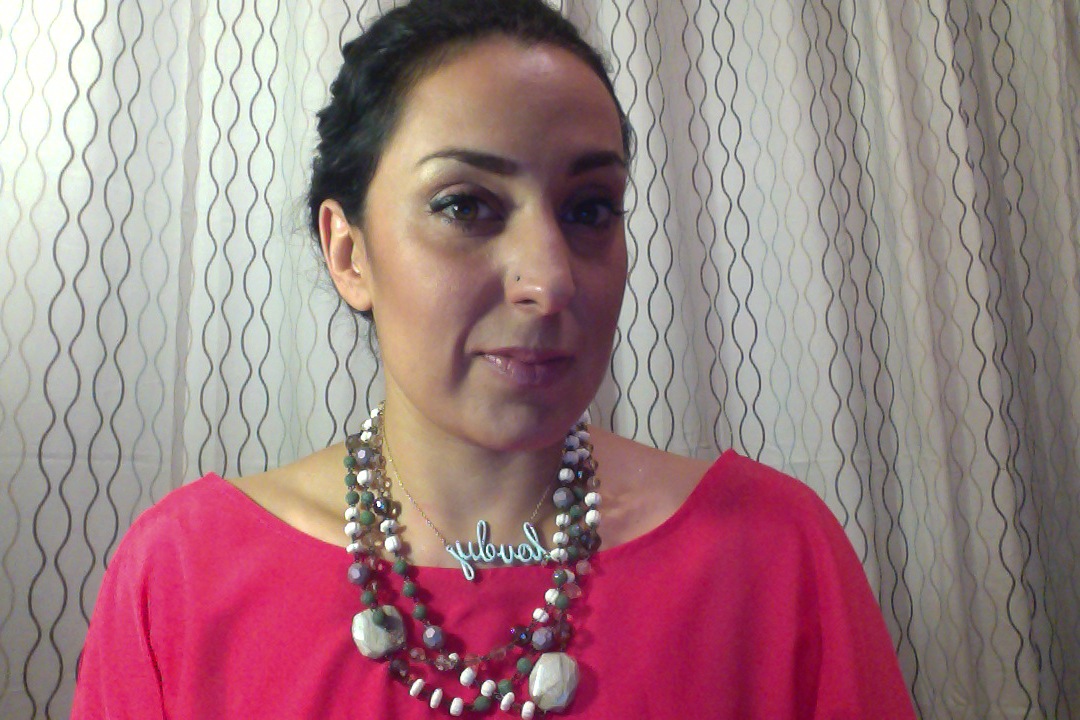 8. How should you wear your hair? Try to keep your hair off your face. It can create odd shadows or get stuck on your lips. By all means, you can wear your hair down, but just keep it off your face as much as possible. You can use hidden bobby pins or a clip to keep the strays tame.
Don't: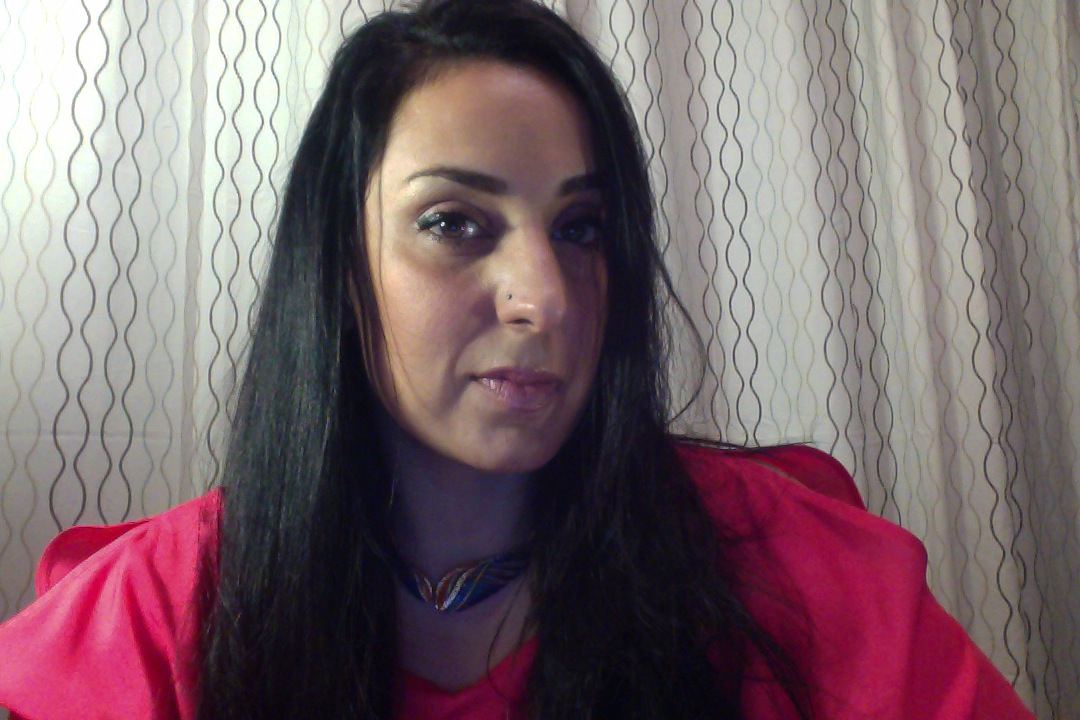 Do: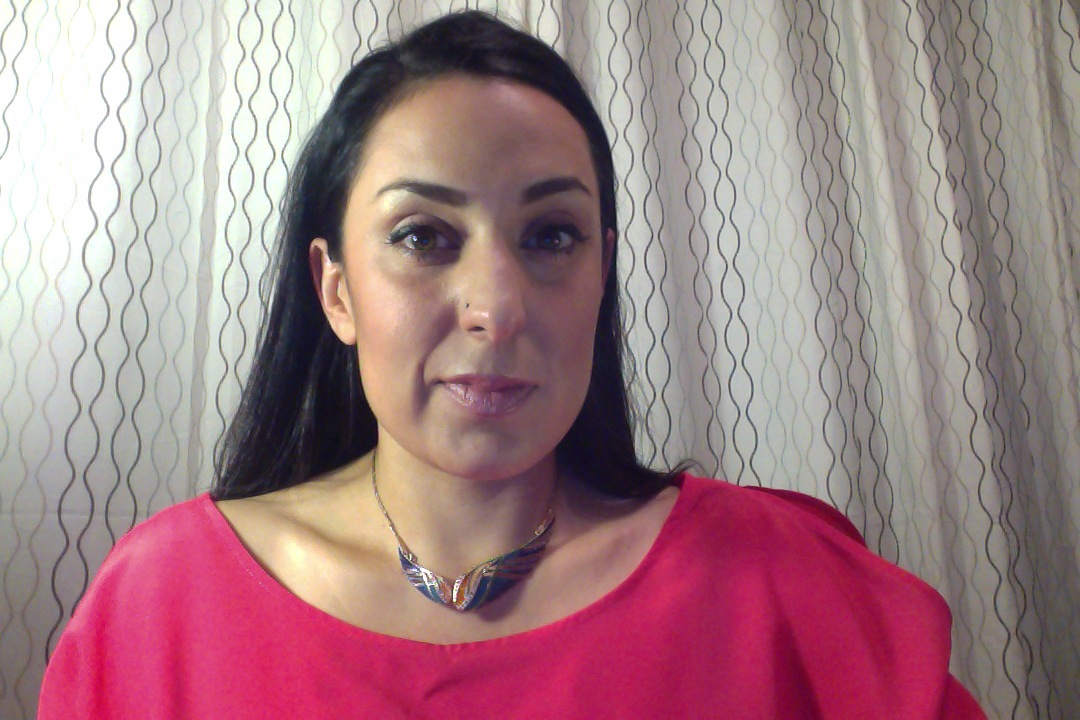 9. Don't forget the little details. Make sure to trim your nails, check for food or lipstick on your teeth, proper natural lighting in the room, etc. Check what's behind you in the screen ahead of time– this is not the time to sit in front of your favorite band poster. Even worse, sitting in a messy room can give the impression that you are sloppy in your work habits as well.
10. Last but not least, try to remember you only get one chance to make a first impression. This counts in the digital world just like in person. On the bright side, feel free to bathe in your favorite perfume. Fragrance is the one thing you won't have to worry about!
Like what you're reading? Get Dot Complicated's updates via email: http://dotcomplicated.co/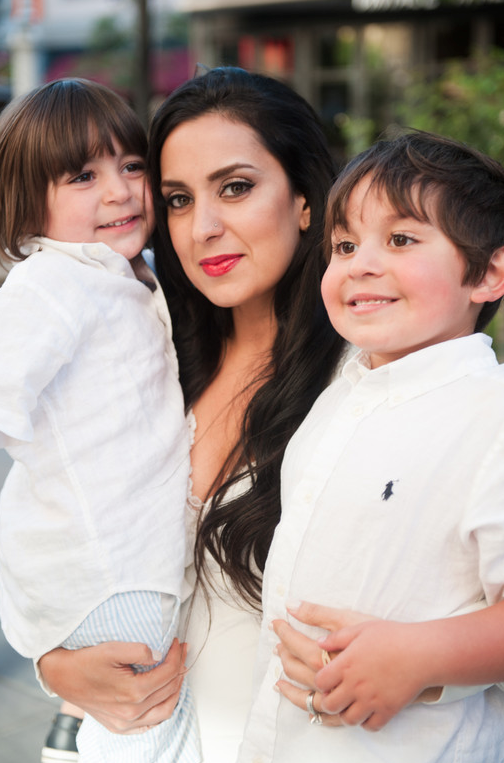 Meet Hasti
Hasti Kashfia is the mom to two fashion-loving ninjas and a Celebrity Fashion Stylist. She owns too many shoes and little black dresses and drinks too much coffee. She loves helping her clients find their full fashion potential and relaxes by spending time with her husband of almost 11 years (preferably shopping). Find her on Facebook here.
RELATED POSTS:
The 7 Everyday Digital Crimes Career Women Make
The Ins And Outs Of DIY Business Cards
Comments
comments