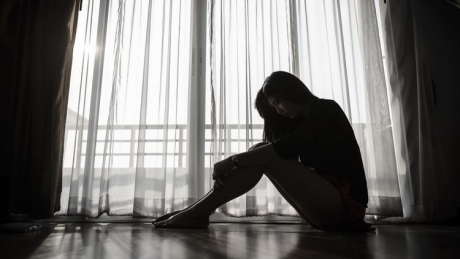 Suicide is the 10th leading cause of death in the United States, but for 15-24 year olds, it's 3rd. Studies show that at least 90% of teens who kill themselves have some type of mental health problem, such as depression, anxiety, drug or alcohol abuse, or behavior problem. On average there are 121 suicides a day and over 100,000 a year. In 1998, Donna and Phil Satow lost Jed, their youngest son, to suicide, two years later they founded The Jed Foundation to help launch a blueprint for suicide prevention. Today, JED is the nation's leading nonprofit organization dedicated to young adult mental health. Here with me today to discuss the great work JED is doing across the country is CEO and Executive Director, John MacPhee.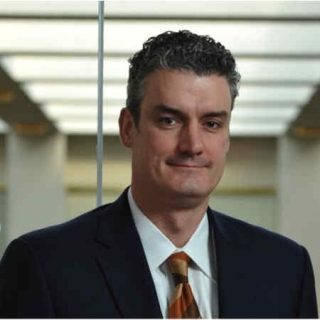 JOHN MACPHEE
"I started my career in business. I worked for Phil when Jed died. I decided I'd rather work in the non-profit world. Mental health, addiction have all affected my family as well."
"Phil and Donna at the time of Jed's death were worried about him but they did not know that he was a threat to himself. There was no system or blueprint to connect those dots. That's how Jed was created and to work with schools to raise awareness."
"Through campaigns we help spread teen and young adults awareness to mental health. It's okay not to be okay. We help with what to do with a friend in distress and speak with high schools and colleges so they are equipped to deal with these issues."
"Set to Go programs are prepping students get ready for college, including independent living skills. Like social emotional skills, can they take care of themselves, cook, clean. Are they ready to go to college instead of getting caught up in the stress."
"If you have a gut feeling, you're most likely right. If you feel close enough you should ask if someone is okay and if you can help. If you're uncomfortable doing that and you're worried about them, get help."
"It's helpful to start from a place that everyone struggles. It happens to all of us."
"We're running a program called We've Got Your Back, and raffling off signed backpacks. The idea was started by someone in our Student Advisory Board."
"The Jed Foundation is one of the charity partners of Dear Evan Hansen. We just love the show. It does a great job of capturing teenage angst."
"I walk a lot. I find it to be very therapeutic."
"Offering mindfulness classes, or Headspace is great app. We have employee yoga classes. In the employment space one of the most important things is a sense of belonging. Foster that sense of belonging. Everyone has a role in that."
"When we look to reach young people, we look to our partners. We're a mental health partner with MTV."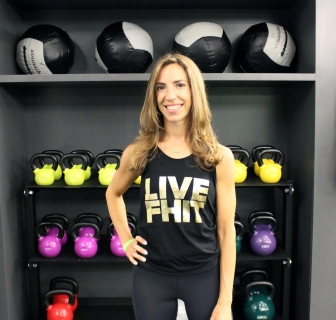 KARI SAITOWITZ is the founder of the Fhitting Room, a New York City gym that provides personalized high-intensity training in a boutique group exercise environment — a style that comes off like a mix between bootcamp class and CrossFit.
"I worked at Amex doing strategic planning, and after business school I worked at Pepsi. I made Superbowl ads and launched products and doing consumer research. Within my 5 years of Pepsi I became focused on new platforms for consumers. I dove into 360 marketing. So then, big life change, I decided to stay at home after I had children. I spent a lot of time at home on the floor. It was when I started working out with a personal trainer which was my only two hours alone for the week. I stayed with that trainer the results were amazing. I was eating kid-friendly food but I was still in the best shape of my life. Especially when I was going to the gym 5 days a week before and eating healthy and never as healthy as I was with the trainer."
"I always say I was an accidental entrepreneur. I loved working for big brands that let me explore and I wasn't planning on going back to work. I kept thinking about how much I was enjoying working out with a fitness trainer but my friends loved their fitness classes. I wondered why people were doing both. Can people get a personal trainer workout in a class dynamic."
"My husband went to business school kept asking if I wanted my own company, and I said NO. But I knew I had a good idea. My husband said stop talking about it and figure out how great of an idea it is."
"Real estate was the biggest question. I walked into a hair salon. I could picture the gym there."
"When I filled in the blanks of insurance, how much to pay trainers, became the business model."
"After many sheets of terrible names for the gym, it came to me in the shower. I needed part of it to be literal and it had to sound fanciful so I could hear it come out of the name of a friend. I looked up what was out there. Flywheel and SoulCycle, Barry's Bootcamp. There were bits of what happened in their classes in the brand. FHITTING ROOM can get thought of as a literal term, where you go to fit. But it's also a place where people get changed: the fitting room."
"My trainer worked with another instructor for a big box gym. They put together a program for us. I knew they could bring together all the fitness expertise as well as connect with clients on a personal level."
"Everybody's biggest surprise after class is how fun it is. People are intimidated by high intensity training. It's a serious workout but meant to fun and entertaining. We move our bodies the same way our bodies move in real life. There's nothing you don't do in class that you don't mimic in every day life."
"The more muscle you have the leaner you look and the more metabolism you burn. If we keep doing the same thing, your body plateaus. In 5 years we've never done the same routine twice."
"We tested the concept and trainers first."
"We built the customer base came through the trainers, my personal network, schools."
"The early days when you first open are really scary."
"We set a benchmark, when the attendance is over X a week, we'd open another location. It happened quickly. We signed a lease for a second location within 6 weeks of the first location. The third location was bigger than the first location but in the same neighborhood, so we closed the first one down."
"Be open minded to conversations and opportunities. There are so many people thinking through different ideas all the time. My friend who helped me get the Fhitting Room of the ground and launched held me accountable for my ideas. She asked if I looked at real estate, and so I did.
Comments
comments