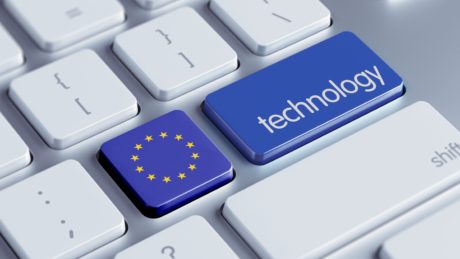 Now that the UK has officially voted to leave the European Union with a near 50/50 vote on Brexit, the major players in the tech sector of Britain are speaking out about the impending leave.
Since much of the UK's technology industry is in London—a city that greatly benefitted from the EU—the smaller towns that do not reap the benefits of hi-tech capital were the ones who ultimately made the decision, leaving UK geeks fearing for jobs, investments, and advancements.  Here's what the Brits are saying about the impact Brexit will have on tech:
FROM TECHWEEK EUROPE:
More than half (55.6 percent) agree that UK tech benefits from the EU, compared to a third (33.9 percent) who disagreed. A further 10.5 percent said they didn't know.
Overall, the industry is overwhelmingly in favour of the UK's continued membership of the EU.
Research from industry body techUK suggests 70 percent of its members want to stay in the EU, 15 percent want to leave and 15 percent don't know.
The majority support the UK's membership because it makes the country more attractive to international investment, makes the UK more globally competitive and gives it a more favourable trading relationship with other members.
Industry body Tech London Advocates found 87 percent of its members wanted the UK to remain a while another ten percent declined to give their view on the matter. This meant just three percent advocated a 'leave' vote.
The CEOs of BT and Virgin Media have suggested broadband infrastructure investmet could be at risk in the event of a Brexit and earlier this week, the UK heads of IBM, Microsoft and SAP were among 34 to have signed an open letter urging the UK to vote 'remain'.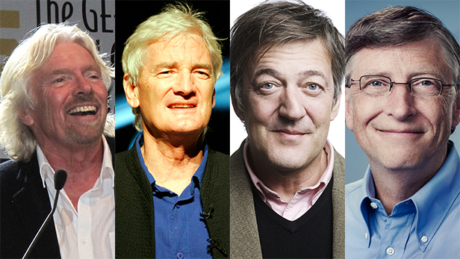 FROM TRUSTED REVIEWS:
Tech is big business for the United Kingdom. The UK's IT industry is worth £58 billion to the economy annually. London-based tech firms alone raised £1.09 billion in venture capital last year. There are 42.4 million smartphone users in the UK, and that's steadily rising. We're the world's fifth biggest economy, and technology and science make up a big part of that.
Leaving the EU will have consequences for every sector, and technology is no exception. No one can say for certain what will happen when (presumably) leave, however Norway – who chose not to enter the EU in 1994 and was often cited as an example by pro-Brexit campaigners – delivered a warning that being alone is not all fun and games.
Of course the politicians can be wrong, the experts can be wrong, and the business leaders can be wrong – this is new territory. They can also be right, and some of the world's most influential technologists have been quite vocal about the EU referendum.
Bill Gates said that a post-Brexit Britain would be a "significantly less attractive place to do business and invest". He added:
"While ultimately a matter for the British people to decide, it is clear to me that if Britain chooses to be outside of Europe…it will be harder to find and recruit the best talent from across the continent; talent which, in turn, creates jobs for people in the UK."
And Chris Kenyon, the Senior Vice President at Canonical – the British minds behind the Ubuntu operating system – said:
"Canonical supports the Remain campaign, and believes the UK will fare better, socially and economically, inside the European Union. Employment conditions, safety standards, scientific advancement and economic vibrancy all improve with access to larger pools of talent and customers."
Kenyon added that the UK has a "special deal" with Europe, that is "a better deal than any other country will ever obtain, or that the UK could ever attain again".
The technology industry's Leave camp is a little smaller, granted. Nevertheless, important industry leaders have spoken out in favour of a Brexit vote, including: Sir James Dyson (Founder of Dyson), John Caudwell (Founder of Phones4u), Lord Kalms (Former Chairman of Dixons Retail), and even Julian Assange (Creator of Wikileaks).
Speaking to the Daily Telegraph, Sir James Dyson said that the UK would "create more wealth and more jobs by being outside the EU than we will within it".
"When the Remain campaign tells us no-one will trade with us if we leave the EU, sorry, it's absolute cobblers. Our trade imbalance with Europe is running at £9 billion a month and rising. If this trend continues, that is £100 billion a year."
And just how will the British startup companies fare?
FROM FORBES: 
London's tech sector relies heavily on being able to hire talented software engineers from the European Union, and Eastern Europe in particular, but that could change with the country's departure from the EU. The question is by how much, since the U.K. government has yet to begin negotiations with the Union about leaving.
The British government, now destined to be run by a new prime minister, may try to negotiate remaining in the EU single market, despite leaving the bloc, as Norway, Switzerland and Iceland have done. (The single market mandates the free movement of people, goods and services inside the EU.) But even that outcome is unclear: Germany's finance minister, Wolfgang Schauble, has said the tactic won't work.
Ultimately, London will have to work harder than it did before to market itself to potential technology hires overseas.
"You have to overcompensate, and prove the point that we do recognize the value of being an open trading country," says Hoberman. It's possible, for instance, that Britain could install an skill-based immigration point system like the one used in Australia.
"That's a message we certainly didn't hear in the campaign from Leave, but let's hope that's the message they come out with, that we were too biased [towards] the EU so let's trade with the whole world," he says. "There are messages put across that can be more positive."
If it does become harder for start-ups here to hire people from inside the EU, they're being advised to consider opening offices in places like Berlin, Eastern Europe and elsewhere in the European bloc. That's what Damian Kimmelman, the American founder of corporate intelligence startup DueDil in London, is already planning to do.
"We're going to be opening up new offices," he says, adding that over the next few weeks he and his team will be coming up with a game plan. "We have to. We're scaling far too quickly to jeopardize our ability to scale because we have to hire people in the U.K."
Hoberman and Kimmelman both agree that managing staff overseas is harder than having them all together in a single place like London, but the silver lining for Kimmelman is that this could help create a different outlook for his firm.
"From today onwards we are an international company," he says. "We're not a British one."
What do you think of Brexit and its effect on technology in the UK? Tweet me @DotComplicated !
Comments
comments