2016 has already started out with a bang: The Powerball jackpot paid out over a billion dollars while the Dow Jones Industrial Average has been down since the first of the January. We've lost actor Alan Rickman, American judge and first woman to serve on the New Jersey Supreme Court, Marie Garibaldi, and what sadly seems like losing an old friend, the death of international icon and musician extraordinaire, David Bowie.
But another space oddity has also made its splash on 2016, and that's the Rise of the Drones. Today on 'Dot Complicated with Randi Zuckerberg' Randi discussed the business of drones with drone-tech correspondent for MarketWatch, Sally French and Eddie Codel, the founder of the Flying Robot International Film Festival:

"I love how tech is moving from cool, funny apps into useful things."
"I was a journalism at the University of Missouri and took a drone journalism class and I fell in love."
"University of Nebraska also has a drone journalism lab."
"I only own one drone, but I'm always testing different drones."
"The Typhoon is the coolest drone I've flown. It's my current favorite."
"I started on the Syma. Start with a $30 drone so if it crashes in the pool it's okay."
"Selfie drones are all the rage recently. Any drone can be one as long as it follows you. It's more useful than a selfie stick."
"A lot of people are against drone registration. They don't want their name in a database. As of January there were 181,000 registrations."
"For commercial drones around June we'll find out what the FAA says about the pilot license now needed."
"So many people don't even know that they're supposed to be registering their drones."
"People should register drones for education and useful stipulations. You will stay away from airports and won't fly over people."
"A drone is a not a toy. It's a serious piece of equipment. You need a drivers license to drive a car. Same with a drone."
"I can't tell you how many times I just need butter and want a drone to deliver it to me. MatterNet and Amazon have demonstrated it works."
"I love animal protection use for drones. Rhinos are endangered so they use drones to monitor where they are."
"Thermal cameras can detect poachers."
"My favorite use of drones is for whales. Certain drones have a contraption to collect a specimen and fly it back to scientists."
"So many small businesses can use drones. Roof inspection, solar energy, there are so many ways to use drones for work."
"People are afraid of privacy. Drones are so loud and big you'd be able to see it."
"Last year I was the HQ for International Drone Day. This year it's on May 7th."
"Disney has always been on the cutting edge of technology. Drones are a lot safer and environmentally friendly than fireworks."
"Geofencing blocks your GPS from flying over no-fly zones."
"DJI implemented software that won't allow drones to fly over the White House or jails to help self-police."
"The drone space is mostly male dominated. But more women are getting involved."
The great thing about drones is you don't need any physical strength to fly a drone. It doesn't matter who you are, anyone can fly a drone."
"The drone community is very tight-knit and kind. There's always people on the forums willing to help."
"If you want a physical drone flying class, DartDrones is great."
"Amelia Droneharts is a drone place for women."
"More delivery drones will be implemented by companies."
Read more about Sally at Thedronegirl.com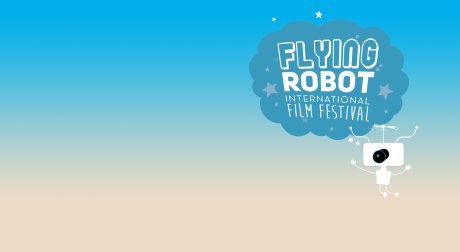 "About 3 years ago a friend of mine shot a pool by drone and I was hooked."
"I have about a dozen drones."
"Drone racing is taking off. It's coming from first person view hobbyists."
"Multi-rotors can hold more weight and are used for camera shots. Fixed wings are like airplanes, they can fly for an hour."
"My favorite still today is the Blade Nano QX can be flown inside."
"Follow Me Drones are smart enough to frame you, take a photo and fly back."
"The Ehang is a fantastic idea. Imagine an emergency response use for it."
"The FAA makes two distinctions: The Hobbyist has no test. You have to register yourself as a pilot. Do not fly over crowded areas."
"333 Exemptions require you become an actual airline pilot."
"People equate drone racing to NASCAR."
"Drone delivery is great, but we're a ways away."
"FRiFF is the first international film festival for drones. We received over 150 entries over 7 categories. All the films we 5 minutes or less."
"We are about drone culture, the drones people make, storytelling around drones."
"To stand out, do something unique and different with an amazing wow factor."
"The Syria Airlift Project was where fixed wing drones fly into war zones and drop off medical payload and flyback."
"Industries starting to use drones: Pipeline inspections, autonomous missions like mapping, construction use, energy."
"The technology of drones makes them smart machines, in other ways they are dumb. One of the problems is they can't sense and avoid."
"Drones can be deployed safely in various ways knowing they're going to hit something."
"Any new tech with a camera attached, people get scared of their privacy."
"Disney is able to fly drones because it's over their private property even if it's national airspace."
"Drones are great STEM education. Teach it as a core curriculum."
"Tacocopter became a media sensation and it was a real project until the FAA got involved."
"I tried to get as many women on our panel as men. There are plenty of women out there, it's just making the effort."
"We're going to see more autonomous drones that can do things easier and cheaper than man can."
"Drones are getting smarter and friendlier all the time."
Read more about Eddie at Eddie.com & FRiFF.co
Join 'Dot Complicated with Randi Zuckerberg' next Wednesday, January 27th when she sits down with Lina and Naomi of Nix Hydra to discuss women and gaming. Only on SiriusXM Business Channel 111 at 12pm ET/9am PT.
Comments
comments