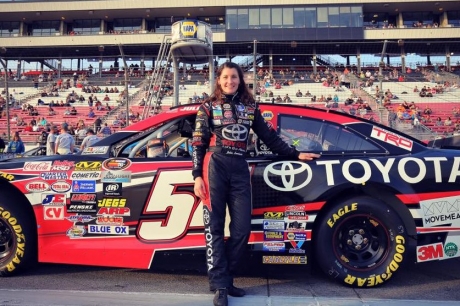 Two-time championship winning NASCAR driver, Julia Landauer, has been making history as the first and youngest female champion in the Skip Barber Racing Series since before she had a driver's license. After becoming the first woman to win a NASCAR Track Championship at Motor Mile Speedway in her division in 2015, Julia graduated to the televised NASCAR K&N Pro Series West in 2016. In the K&N series, Julia finished 4th in the series championship, becoming the highest finishing female in the series' 62-year history. In January of 2017, Julia was selected as an honoree for the Forbes 30 Under 30 list in the sports category. Julia is also the only female member of the highly selective NASCAR Next Class of 2016-2017.
And besides being super fast, Julia is also super smart—having earned a Bachelor of Science degree in Science, Technology, and Society from Stanford where she focused on how business and modern technology can be applied to racing and then built her brand in the middle of that intersection.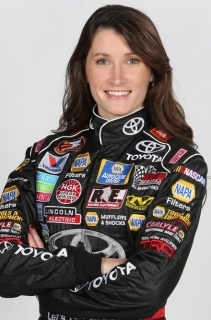 JULIA LANDAUER
"I got my racing license at 13 and my driver's license at 18."
"I won my first race at 11 and got behind the wheel for the first time at 8."
"Biology makes men and women different but these differences don't affect racing. It's not about brute strength. Actually women have better peripheral vision and handle heat better."
"I'd love to be sponsored by a tampon company."
"It's definitely more challenging for a woman to race. You see things that other people are invisible to."
"Racing costs money. It's $25million to have a NASCAR. We're getting there."
"Racing is not an environmental sport. I went to Stanford to research how to make it more so. They have a great green energy curriculum."
"I went to a science and math-focused high school. An Olympic fencer and chess grand master were in my school."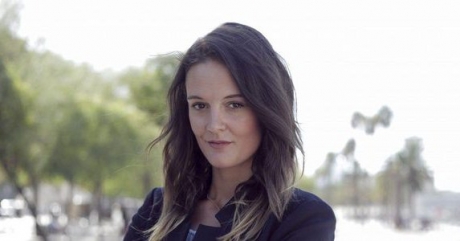 ESTRELLA JARAMILLO
B-wom is a digital coach that offers personalized women's health programs, including recommended habits, exercises, and educational content to address health goals and concerns. It also includes a tracking tool that enables its users to see the evolution of their health. Currently they have +200k users in 10 countries.
"Silicon Valley and NYC are very exciting and fast paced entrepreneurial worlds. I try to bring a little of what I learn back to Spain when I return home."
"I was uncomfortable at first pitching B-Wom. Now I joke I get to say 'vagina' to a room full of men who probably never had heard that word before."
"There are two reactions we get in our pitch to men: 1) "I don't want to hear this." and 2) Men who have daughters and wives and are supportive to the cause."
"Women's sexual health is considered taboo. Society tells us what happens to our body is due to age but that's not true. Incontinence, sexual pain, etc. These can be helped if you detect it early enough."
Comments
comments