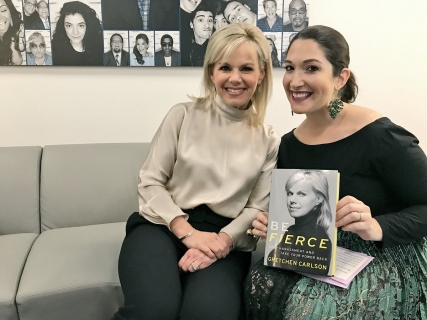 Gretchen Carlson is an acclaimed TV journalist, women's empowerment advocate and author of Be Fierce: Stop Harassment and Take Your Power Back.
Raised in Minnesota, Gretchen Carlson started on her path to success graduating as class valedictorian of her high school. Long before her work in television, Gretchen was an award-winning violinist, even soloing with the Minnesota Orchestra when she was only in the 8th grade.
In 1988, Gretchen showcased her violin skills in the talent portion of the Miss America pageant, helping her clinch the title. She is the third Miss Minnesota ever to do so.
While studying organizational behavior at Stanford University, Gretchen went abroad for a year to Oxford University to study the works of Virginia Woolf.
Her TV career began first as a political reporter in Richmond, Virginia which brought her to anchor in Cincinnati, Cleveland and Dallas. Her move to national television started when she was the co-host of The Saturday Early Show on CBS in 2000. There she covered stories like the Timothy McVeigh execution, 9-11, and the Bush / Gore election.
In 2006, Gretchen became the permanent co-host of the number one rated cable morning show, Fox & Friends. In 2013, she hosted her own show, The Real Story with Gretchen Carlson for another three years.
But after a decade with Fox, on June 23rd 2016, Gretchen was abruptly fired—the same day her contract was up. Little did Fox know that since 2014 Gretchen had been building up a case against former Chairman and CEO of Fox News, Roger Ailes, for sexual harassment. Ailes harassment first started in 2005, but after enough was enough, Gretchen went to her supervisor in 2009 for support. To which nothing resulted except for her demotion to a lower rated time-slot.
15 days after Gretchen publically filed her suit on July 6th 2016, Roger Ailes was out of Fox and Gretchen was awarded a $20 million dollar settlement.
Today Gretchen Carlson is with me to discuss giving a voice to the voiceless, the #MeToo revolution, and Gretchen's New York Times' best-selling book which sparked its own Be Fierce Movement.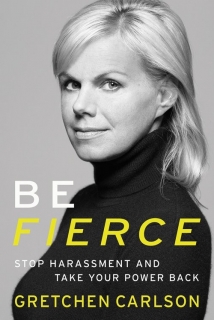 GRETCHEN CARLSON
"I had parents who told me every single day that I could be anything I wanted to be. It's important we tell our children that. I was never thought to be lesser so I was stymied when I got to the workplace that women weren't paid the same as men."
"Giving back was a huge part of my upbringing. It's one of the most essential
"In 2019 my family's car dealership will be 100 years old. My 77 year old mother runs the dealership now."
"All my tenacity comes from my mom and all my emotions from my dad. I saw a father who was willing to showcase all emotions and wasn't ashamed to be manly enough."
"I thought I was going to be a concert violinist. I burned out. I was so intrigued by so many other things. I realized that to just do the violin wouldn't make me happy in life."
"My mom called me about the Miss America pageant. She said 50% of winners are based on talent. I told her she was nuts."
"I got the bug to try television after taking the LSAT."
"I think about saying 'yes' to every opportunity and long hours. Like so many young people today. You have to."
"I remember getting paid $16,000 a year after graduating Stanford and Oxford and winning Miss America. I had no furniture."
"Coming to a tv station as a former Miss America, I had to work incredibly hard because people would say nasty things about you."
"You have to move cities to be promoted. I started in Virginia, then Cincinnati then Cleveland then finally to New York."
"Everyday I was on the air I was always so glad I had that 25 years of experience. I appreciate every person that it takes to make the show happen because I've had every one of those jobs. It gave me a wonderful platform to appreciate the world is not just the person on the show."
"One day my boss put a tape of me playing the violin in the Miss America pageant and told me that he wanted to see that kind of that passion on when I reported the news."
"When my 25 year career was taken away from me and it wasn't my choice, I thought if I don't bring this to the forefront, who will? I did it for my children who were 11 and 13 at the time."
"No when you see a high profile person being accused, there's a statement apologizing right away. That was unprecedented."
"Women are feeling so brave to say Me too, but more importantly, others are believing them."
"I wanted to make sure my children were okay. One of the most painful things was that as a family we were supposed to California. I thought it was good for them to go and get away. So I was alone that first week when the news was swarming all over the place. I had no idea of knowing what was going to happen the next minute."
"Social media played a huge role in Me Too. It's given people a venue to feel safe in telling their stories."
"The shame is being transferred from the victims to the trolls and the harassers."
"The final solution will be when people stop being bystanders in the workplace."
"This is about honoring all women and men who have dug deep and said Me Too. It's trying to evoke change."
"I've been lobbying in Capitol Hill. I introduced a new bill into the House."
"Taylor Swift is one of the most famous singers in the world. She went back and sued him for $1. It wasn't about money and fame. "How dare you try to make it my fault," is what she said to his attorney.
"Your voice matters and standing up and speaking up about any matter that is injustice is crucial."
"Sexual harassment is apolitical. We're a divided country right now. Private companies can fire people. Political figures are voted into office by us. They either won't be re-elected or they step down."
"It's imperative that we as a nation come together on this."
"Arbitration clauses have doubled since 2000. 60 million Americans have them in contracts. If you have any conflicts at work you're called into arbitration. It's secret. If a woman's being sexually harassed. She's automatically thrown into secret arbitration. She can't tell anyone while she waits for her case."
"I started hearing stories from women around the country from every industry. Women told me they never worked in their chosen profession ever again."
"My bill is a slender bill that gives men and women a choice—do you want to go to secret arbitration."
"We are all giving the gift of courage one person at a time."
"Most men want safe work environments for women. More men stopped me and wanted to shake my hand. They said, 'thank you for helping my daughters.' My longest chapter in Be Fierce is dedicated to men. Men want women to thrive."
"Men need to speak up when they harassment when they see it in the workplace. A revolved joke becomes acceptable. It sets the whole tone."
"Hire women in more top positions. Guess what doesn't happen when women are hired in top positions? Less sexual harassment."
"Many of the women I spoke to in Be Fierce had never even told their partners. They never saw the consequences or validations I felt from my suit."
Comments
comments