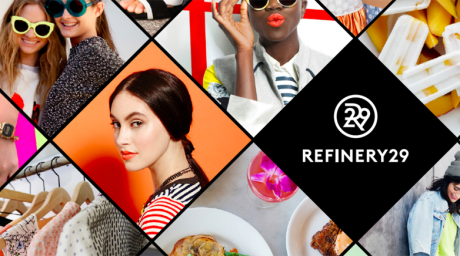 Piera Gelardi is the Executive Creative Director of Refinery29, the digital media company aimed at women's lifestyle. Just this year AdWeek announced Refinery29 has an audience of over 500 million globally. Congratulations!!
—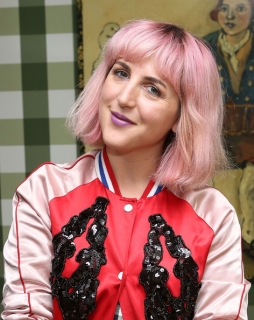 PIERA GELARDI
"It wasn't a lightbulb moment but I grew up in an entrepreneurial family. Everyone in my family worked in my dad's business. We would always come up with imaginary companies at the dinner table. It primed us to think about different aspects of business."
"I thought I wanted to be a working artist but found I wanted to be more collaborative."
"I got a job at an independent magazine called CITY. I learned the whole shebang. I went from intern to photo director in a couple of years."
"I tried to launch an art magazine. It was about creative pursuits. The three of us had a similar background."
"I met my now husband and we were living together. He and a friend came up with the original idea of Refinery29. I helped on a girlfriend consulting basis. They were looking an editor to come on board. I called my old boss and she thought it was a really amazing idea and wanted to get on board."
"When we started we were inspired by independent boutiques that weren't getting a lot of air time in mainstream press."
"We built organically. Now we have 500 million people around the world interacting with our content everyday."
"We're working to bring the values that we put out in the world internally as well."
"It's a diverse group of people with different styles. We care about making an impact with women."
"Our women's film and comedy initiative: We champion imagination. We make sure people's ideas are heard."
"Everyone has a superpower you might not know. We give them an outlet to celebrate that."
"As we've grown it takes a little bit more thoughtfulness to cultivate that original spirit."
"We started almost 13 years ago without Twitter or Instagram, it was a different landscape. There was no roadmap to follow. There's been so much change since then. We've had to be really nimble. It requires agility."
"Being focused on women is a very exciting time. We've had to work harder. Women are continuously under-valued in the business space. We see huge market potential."
"The Silent Rise of the Female Led Economy was a great read. Everything is designed by a man's lens yet 80% of the purchasing economy is done by women."
"We're interested in the stories that aren't being told."
"29 Rooms reached 1 in 2 people on Instagram. We had a punching symphony. You channel your frustrations into music. Or Mother's Womb where you sit and meditate listening to a poem about nurturing. It's another way of storytelling. It was a funhouse meets museum to bring out the creativity of people coming through."
LEAH BUSQUE
Leah Busque is a former engineer turned entrepreneur as the co-founder of TaskRabbit, which was recently acquired by DIY furniture giant, the IKEA Group. Leah stepped down from her role at TaskRabbit and instead focusing on giving other entrepreneurs financing as the new General Partner of Fuel Capital, which is dedicated to giving first-time founders a VC firm they can trust.
"I started out as an engineer and got my first job as a programmer at IBM. We were a smaller startup and got acquired."
" I had the idea for TaskRabbit when I was living in Boston. We needed to get dog food before going out for dinner. I got excited about how we could use our smartphone to connect the community to get things done."
"I quit my job at IBM 4 months later. I participated in an incubator that Facebook was running. We were one of 25 companies asked to participate."
"We scaled over the course of 9 years. I opened 40 markets across the company."
"IKEA has been such a great commercial partner to us. We've been working with them for a while. IKEA furniture assembly is one of the major needs on TaskRabbit."
"Fuel Capital is an early stage seed fund. It was founded 4 years ago."
"My favorite time in the TaskRabbit was when we were under 20 employees and still so scrappy."
"The vision and passion of other entrepreneurs captures me. Perseverance and passion."
"Who are you, why are you here, why did you start this company? What do you want it to be? These are questions I ask."
"I still feel like this is so new that I feel like I'm behind enemy lines as a spy. One of my biggest surprises is that there are so many reasons why an investor might not invest that has nothing to do with you. Sometimes you can take it really personally but you can't."
"I got passionate about going into venture to have more women, more people of color, more diversity."
"I'm looking across industries. My background is technical so I get excited about infrastructure. But I'm a generalist. I'm a learner."
"You have a different perspective sitting on the other side of the venture table. I didn't know anything about raising money when I started TaskRabbit. One of my biggest regrets was that I didn't leave IBM sooner. I think I had another company inside me before TaskRabbit."
"When I was pitching investors and see a female general partners before me I was inspired. I hope to do the same."
"TaskRabbit is my first born. It will always feel that way. It went through awkward teenage years to graduating college and not needing me anymore. Now it's married and out of the house and doesn't need me any more. I told my husband hopefully TaskRabbit has prepped us for our children as they grow up."
"I was looking for something I could do for the next decade and beyond. I'm really excited I found it."
Comments
comments