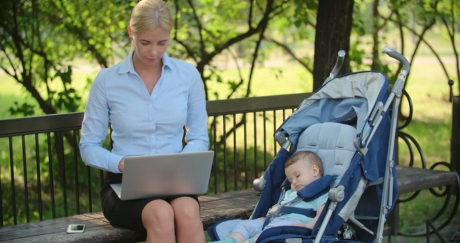 According to a study published by the Harvard Business Review, 37% of qualified women leave their jobs for extended periods of time and, of those women, only 40% find full-time jobs again. 23% find part-time work, 7% are self-employed, and 30% don't return to the workforce at all. Based on graduation rates, the percentage of women that opt out of the workforce, and the percentage of those women that opt back in, my first guest today estimates that there could be over 3 million women with college or advanced degrees trying to find jobs. Today discussing getting back into the workforce is the Co-Founder of Aprés Group, Jennifer Gefsky, and Amy Nidds, Corporate Liaison of Aprés.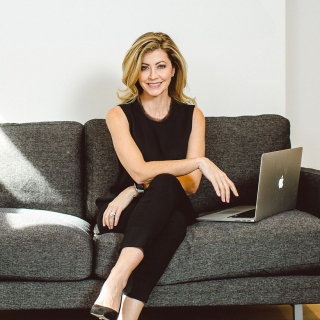 JENNIFER GEFSKY
"One of the reasons I started Aprés because it's my own story. I was focused on my career. If you would've asked me at age 30 if I'd ever stop working, I'd say NO."
"Women can relate to the fact that when you have kids, it's hard not to opt of the workforce for at least a short amount of time."
"I knew I had to step away when I had a toddler and baby at home. I was traveling so much I never saw my kids or husband. That was my aha moment. Every woman's journey is different. I know a lot of women who have stopped working, and a lot of women who have. We are our own worst enemies. We shouldn't judge."
"When my third child was three years old I knew it was time to go back."
"There were so many smart, capable women looking to get back into the workforce but didn't know how."
"If you're a woman thinking about returning to the workforce, our website is set up to read success stories, plus how-tos for if you've been out of the workforce for a long time."
"Our job is to help educate about what it takes to get back into the workforce."
"If you have PTA on your resume, there's a huge chance that resume will go in the trash can. But if you put "I raised $100,000 for our local school" then that's a transferable skill. Don't run away from the gap, we get it, there's a time away from work. It's okay."
"Life experience is so important. It's great to have someone in your company who left the workforce and came back. Attract the Millennial generation to your company by welcoming women with families back in."
"There are people who have a lot of career experience under their belt. It's great for an employer to have on their team."
"Some of the most impressive women with the most impressive pedigrees lacked confidence. When you go out of the workforce you start to think you don't have value. Instill that confidence by taking classes."
"Women are innately programmed to compete. When you compete you judge. That is one of our biggest enemies is our judgement of each other."
"It's important to make career decisions with your eyes wide open. Many women are too tired, stressed or spent to make giant career breaks. "Salaries don't cover babysitters," I hear that all the time. But the exponential loss of salary is really going to make an impact. Before making the decision have all the facts and know what you're up against."
"There's nothing more difficult than being a stay-at-home parent."
"Know the price you're paying for what you're doing, keep a foot in the door. Do something once a week to keep going."
"For women going back to work: Just get started. Start researching, build your confidence. Good things start to happen when you just put yourself out there."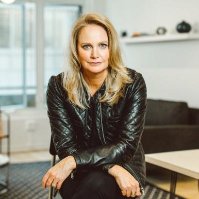 AMY NIDDS
"I worked on the trading floor with demanding hours. When I got pregnant and I decided to opt out. I wish they would come up with some sort of job sharing. Trading floors are not conducive to having families."
"As my kids got a little older, I became the go-to person in town to find a deal A friend started a local business that used my skills and taught me digital media skills."
"I let people know I wanted to go back to work. You have to let your friends and any connections know that they want to go back to work."
"I wouldn't say I regretted leaving the workplace, but I regret not having a foot in the door."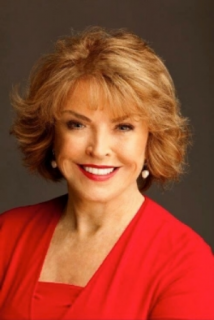 PAT MITCHELL
Pat Mitchell is the curator and co-founder of TEDWomen, which she founded in conjunction with TED Conferences. Pat was the first female President and CEO of PBS and former President of CNN Productions where she received 35 Emmy and five Peabody Awards. The 2017 TEDWomen Conference celebrates its sixth year this November in New Orleans.
"I followed my curiosity. When I felt like I mastered my job I felt it was time to move on. My husband jokes I do things in 7-year cycles."
"Every time a door opened, I went inside. That's how I found television. Carving my own path going to interesting jobs is what I did."
"I've been going to TED conferences for some time. In a conversation with some of the women at TED, I said I don't see enough women on the TED stage. There was a lack of pipeline so I offered to help and started a conference that shows women scientists, doctors, activists—women with good ideas that needed to be shared. Out of those 150 talks that happened the TEDWomen in 2010, most ended up on the TED website. It was hard to turn down the offer to continue in 2013."
"There's a qualified woman to talk about whatever the field or idea."
"You can say how much of a life-changing experience being on the TED stage is, but when it happens it's so much more than that."
"A man got the first standing ovation at the TEDWomen conference."
"We had one talk where a woman was raped by her high school boyfriend and both of them were onstage discussing the sexual violence epidemic in the world. They did something no one ever did before. They freed each other of the blame chain."
"We have a lot of architects and physicians, but I'd love a WOW technologist for TEDWomen."
"After all the NOs, inevitably you come to the YES."
"I get to hear other women's stories and the obstacles. Every one of those gives me inspiration."
"Let's listen to each other's stories. Let's support each other and whatever path we're on."
Comments
comments