Catherine Hoke is the founder and CEO of Defy Ventures, a United States-backed nonprofit that transforms the street hustle skills of the formerly incarcerated into legal entrepreneurship. During Defy's first year, they recruited 1,000 business executives who invested 8,000+ hours to help Entrepreneurs in Training—or EITs. Defy has served 550+ formerly incarcerated EITs across 24 states with less than 5% recidivism.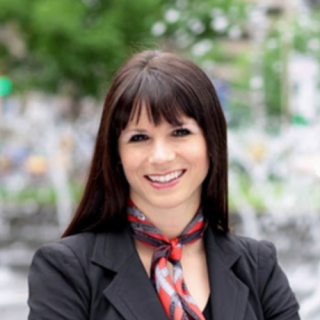 CATHERINE HOKE
"We believe that drug dealers and gang leaders have the same skills as big entrepreneurs."
"Gangs often have boards as well. If we equip them with the skills they need to be entrepreneurs so they can grow."
"We serve 500 released people in our program. We've rolled out in prisons around the country."
"We have different formats like hosting Shark Tank pitches."
"We don't call them 'ex-cons' because we're all ex-somethings."
"People say our work is second chance work, but it's really first chance work. "
"We help place people in jobs when they get out of prison."
"People talk about inclusion. Come to prison, this is your opportunity to do something."
"Our recidivism is 3.2% Nationally everybody is re-entered in prison. They don't know anybody."
"When they graduate they get a Baylor business degree."
"When I went on my first prison visit, I cried my way through because I felt sorry for closing my heart for so long."
"I asked myself, what would happen if people in prison were equipped with the skills to move ahead."
"The Prison Entrepreneurship Program started before Defy."
"5 years into leading PEP, I made some big mistakes in my own personal life. Defy is my second chance."
"What if you were only known for the worst thing you've ever done?"
"I learned that I'm not the only leader who failed in life."
"It's my vision to put Defy out of business because prison systems help the incarcerated grow their education and potential."
"If you want to be a volunteer or mentor to one of these prisoners, email me at cat@defyventures.org."
"ConBody taught other prisoners how to lose weight, now he has 14,000 customers in NYC and an online platform."
"We have a guy here in NY who has hired 10 tailors and generated $150,000!"
"The first wrestling match I ever won was against a boy. I was on a boy's wrestling team."
"Human beings who make bad decisions still have so much potential."
"When people see the drive of our Entrepreneurs in Training, they come back inspired themselves."
"What we do is hilarious and fun and so emotional."
---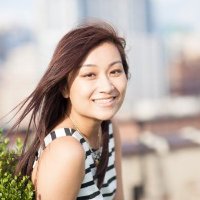 Actor/singer, writer/director—it used to be that only entertainers could add the slash into their career summary. Now more and more people are paying the bills in their 9 to 5 job and fulfilling their dreams from 5 to 9. It's called side hustling, and it can actually turn so lucrative you can quit your day job and follow your passion. Just look at Shark Tank's Daymond John who worked a Red Lobster for 4 years while trying to build his clothing brand FUBU, now worth millions. Or actor/physician Ken Jeong, of the Hangover movies—he was a licensed doctor, performing stand up on the side when he got cast in Judd Apatow's Knocked Up. But it's not as easy as putting all your coins in one prospect, just ask Hulk Hogan, who's Pastamania restaurant lasted less than a year. Discussing the art of the side hustle is the co-creator of the 5 to 9 Collective, Tina Yip.
"There are a lot of stories of children ordering things they want through Alexa."
"My background is in advertising and I came to NY from Hong Kong. I'm a brand strategist now."
"I was raised doing everything, piano, theater—a lot outside of my studies. It allowed me to explore different sides of me."
"When I started working I kept myself busy outside of work."
"There was no platform for people to share their side projects on."
"People want to start a side project but are often fearful of side hustling."
"I admire people who go all in on their business. But there are many people who are multi-dimensional."
"I love my full time job but I love the stuff I do on the side. There's no one right way to portray yourself."
"Because of survival we need to have a full time job that pays the bills. People don't realize there's a lot more to them than their 9 to 5."
"The people I interview on my podcast have either moved to their side hustle full time or are in transition."
"I'm here because of my side hustle."
"On a higher level, it's about taking care of yourself outside of your 9 to 5."
"A cliché saying is 'just do it', but it's actually true."
"'The Subtle Art of Not Giving a Fuck' is about how to bring your passion to life. It's not a linear process."
"Whether you make a to-do list or go to the museum to get motivated, find inspiration everywhere."
"Set a goal for 30 days and see what happens. Make a plan and start a journal to get something started."
"One project that stood out was a lady who did a 100 day project called 100 Days Without Fear. She did something that scared her every day."
"To overcome fear is not become fearless, it's to be friends with it."
"I've always been a big side hustler because it makes me happy."
"It's important to know why you're doing your side hustle. Does it make you happy? What's the goal?"
"If your side hustle doesn't serve you the way you intended, it might be time to let it go."
"Darren Wong is the founder of the raindrop cake and our first interview on 5 to 9. He started on the side when he created it."
"I always use the hyper crying emoji. When I'm happy, when I'm sad. I'm pretty dramatic."
Join Dot Complicated every Wednesday at 12 ET/9am PT! Only on SiriusXM Business Channel 111!
Comments
comments