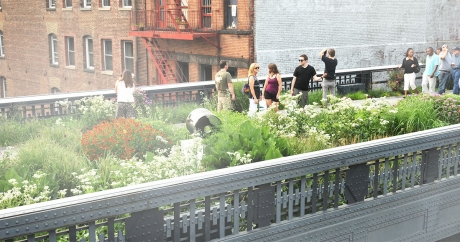 Isabel Castilla is a Principal designer at James Corner Field Operations, where she's leading the Section 4 redesign of New York City's innovative High Line, a 23-city block elevated railway reclaimed as a public space. She's also the Principal on Miami's Underline, a 10-mile long corridor of parkland, trails and neighborhood connections. Originally from Puerto Rico, Isabel was awarded the Medal for Excellence at University of Pennsylvania School of Design where she received her Masters of Landscape Architecture and Masters of Architecture.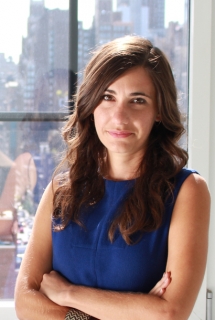 ISABEL CASTILLA
"Unique and dramatic new perspectives are part of reclaiming public spaces."
"My father was an architecture lover but was not an architect. He had a lot of books that I read."
"My father always encouraged me to build my own environment."
"The University of Puerto Rico makes you select your major as a senior of high school."
"Architecture is my calling."
"I was an intern at an architecture office that was doing a redesign of the campus of the University of Puerto Rico while I was going to school."
"I got to work with Field Operations as an intern and led me to my job I have today."
"Puerto Rico architecture was born out of tropical modernism in the 60s."
"Puerto Rico architecture works with light and shadow to protect from the sun."
"I am working on the renovation of Lincoln Road in Miami which uses tropical modernism like Puerto Rico. My specialty."
"Penn School of Design offered two architecture degrees for the price of one. My teacher said I should explore landscape architecture so I did."
"Every semester I was jumping between museum design and park design. I never had a class. I was on my own meeting people."
"Landscape architecture concentrates on anything open to the sky."
"As cities grow, landscape architecture has helped public spaces, gardens, dog parks thrive."
"As cities become denser, landscape architecture helps people to have public spaces to enjoy."
"The High Line is a mile and half long elevated park in NYC, 30 feet above ground. We wanted to preserve the infrastructure."
"We had a lot of people involved in the High Line. The Parks Dept, Mayor's Dept, City Planning., etc. We had 20 clients with different ideas."
"Part of what our office does is becoming the leader of the project. I manager engineers, experts, soil specialists. More than 50 people sometimes."
"Being a people person and learning how to negotiate your way through helps."
"I realize not everyone responds the same way. Some people like to text, some email, some call my cell, some call my office phone."
"Making a personal connection, not just working, is something you're doing for the public good."
"After being in construction for two years, seeing the first few kids run on the High Line was quite amazing."
"As I started my career I was low on the totem pole. I never thought about my gender until I moved up the ladder."
"I'm still young plus I'm little, so walking into a room with 30 seasoned engineers was scary. Coming in prepared and knowledgeable helps."
"The Underline in Miami was an opportunity to give people of different neighborhoods a place to go."
"Ecology and vegetation is important. Creating an ecological corridor with native planting can make a huge difference."
"I would love to go back to Puerto Rico and create public spaces that make a difference. Especially the waterfront."
"The Latin American population in Miami is huge. When I speak one on one with the general public, people open up more when I switch between English and Spanish."
"A lot of contractors speak Spanish so it helps to be bilingual."
"I had to design a house to observe something for homework. I wanted to build a house to observe corals underwater so I designed a house built into a cliff."
"Part of the training in architecture is to explain your projects in class. It prepares you for real life."
"I designed a roof terrace in New York City that had to work for the budget. I had do the presentation on my own but the client loved it!"
"A lot of honesty, seriousness and preparedness helps me do what I do today."
---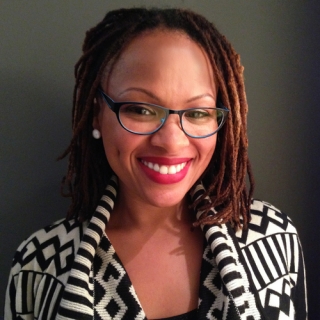 LISETTE TITRE-MONTGOMERY
"As soon as I could hold a pencil, I was drawing."
"I was a strong student in math and science but I was always creative. The movie 'Toy Story' encouraged me to pursue a job in computer animation."
"One of the biggest challenges is how to translate my creative vision into the computer."
"The technical leaps from going from pencil and paper to coding was the biggest challenge."
"Games are technically advanced, yet a creative medium. There's a vast need of skills to create games."
"You need to go through the fundamentals of art training and tech skills. But traditional art skills are the hardest to develop."
"You get to interact and work with people from all over the world. Great for developing people skills."
"If I ask someone to make a car, it's going to look different in their country. There are a lot of guides and references needed."
"Culture shapes how art is made."
"I teared up a little bit when I saw the chemistry student's report on me on YouTube."
"I've seen the culture of the industry shift a little bit. There was so few women that we had our own stall in the bathroom."
"When you're not part of the main group you feel a little left out. That has changed for me because I look for diverse companies."
"As someone in position of hiring, I'm always looking for diverse people."
"Training and proactively looking for mentorship helps you gain leadership skills."
"Mentorship is invaluable and empathy is important because you're dealing with people."
"South Park is a lot of fun. It's one of the first games I get to use humor as game design. Fans are going to love it."
Join 'Dot Complicated with Randi Zuckerberg' every Wednesday at 12pm ET/9am PT only on SiriusXM Business Channel 111.
March 22nd : Nicole Lapin + Christine Hunsicker of Gwynnie Bee
Comments
comments