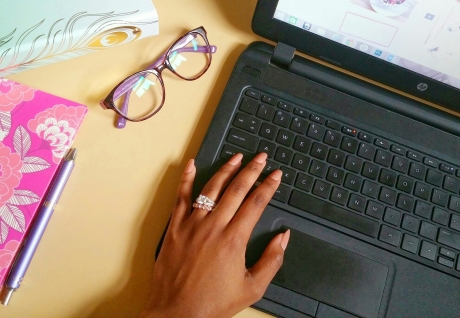 The ever-elusive work/life balance is difficult to attain when the workplace has still not adjusted to the realities of working parents—particularly for women. Today, only 48% of mothers work-full time. In the meantime, 64 million Millennials are expected to become parents in the next decade. While women are struggling to rise to the highest ranks in the workforce, nearly one quarter of college educated women have paused their career to take care of their children. So how can women grow their career while taking care of their family at the same time? Enter Lisen Stromberg, the author of WORK PAUSE THRIVE: How To Pause For Parenthood Without Killing Your Career.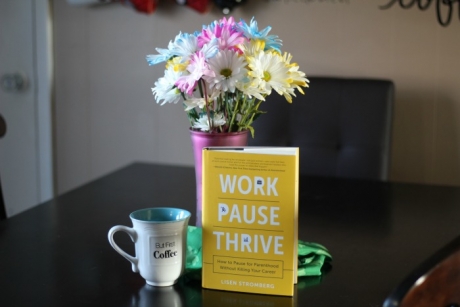 LISEN STROMBERG
"If you're under the age of 13, go outside and play. I'm cautious about kids being online."
"I lied to get my first job scooping ice cream because I wanted to work so bad. I wanted to rock it to the top of the glass ceiling. Then I had my 1st son."
"I want a great career and rock it but I want to be an engaged parent. I went to my boss at the time to try and get flexibility. They said no."
"There are so many women who have downshifted their career to make room for the rest of their life."
"We created this survey for college educated woman. 1500 women responded. The story was 72% had paused their career then relaunched."
"The narrative that you can't downshift your career because you're going to kill it is false!"
"64 million Millennials are about be parents. They need to know how to do it."
"78% of women who paused their career told us they had no regrets. Plus they felt like they were great role models to their families."
"My goal is not to encourage women to pause, it's to help people realize that if you have to pause your career, you can do it strategically and mindfully."
"There's a lot of biases women in the workplace. We don't need drama, we need data."
"Opt-Out Moms are stereotyped to be lazy and quitters. 63% of women who pause their careers describe themselves as very ambitious."
"Moms who pause their careers are trailblazers."
"Smart companies are figuring out how to keep good employees engaged."
"We have a pipeline problem. But 60% of women in STEM leave their career mid-career."
"If you're trying to get women in leadership we need to keep them in the workplace."
"The Return to Work Internship is where companies take men and women who have been out of the workforce and re-engage them with a paid internship."
"If you can always view yourselves and nurture our career, then it'll be easier to restart your career. Keep your LinkedIn page updated."
"Balance pits work and life against each other. We have to bring both together."
"I am so heartbroken when I hear women say no one from the office has kids. The two should mix."
——————————————————————–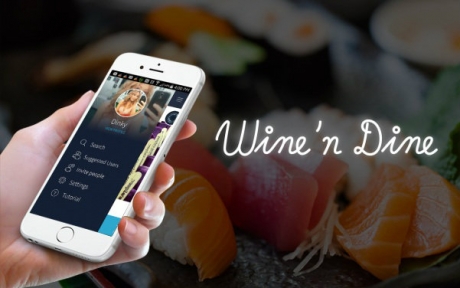 Josh Stern is the co-founder of Wine N Dine, a popular food photo-sharing app that showcases the best dishes at the best restaurants, searchable by city. Giving home to the food community, and taking a page from Instagram #foodporn pics, Wine N Dine tailors food recommendations based on location. It's also a celebrity hit, being frequented by supermodels and Karadashians, and is even backed by New York Knicks' powerhouse, Carmelo Anthony.
"Wine N Dine is a great tool to share what you're eating and drinking with your friends."
"Instead of reading text of a menu, we have a visual one."
"You can pull up any restaurant and see it by rating."
"I jumped into real estate first. We built an all-female hostel."
"I saw the restaurant industry was lacking the ability to cut through the long lines of Open Table."
"I've always been a picky eater. When I got to college I started experimenting with sushi. Now I go out to eat 5 nights a week."
"We were in beta for a year. We are just coming into our own product market fit."
"When we launched, we wanted to be a recommendation platform but people were using it visually. So we created our visual menu."
"We started gaining traction in Boston, then all of the sudden we were big in Columbia. People in Boston were Columbian college students."
"The aha moment for every user is when they search a restaurant they love and see the visual menu."
"All of our beautiful visuals of food have a purpose. If you go to #pasta on Instagram, you can find a ton of beautiful pasta there but it's just food porn."
"Funding happened fast for us, which doesn't happen often."
"Our main investors were users of the app."
"Everybody is on mobile. We're trying to cater to that and cover the needs that people want to do on their phone."
"Keep iterating, keep adapting to what everybody is doing out there."
"Back end engineers, shoot us an email."
"Nobu might have been the first restaurant on Wine N Dine."
"The concept came to be at Mr. Chow. I took pictures of the wine and Adam said we should create a platform to put food and wine photos."
"Adam and I are best friends. We've known each other since were 3 years old. We went to dinner together every night."
Join 'Dot Complicated with Randi Zuckerberg' next week when she chats with video game developer, Lisette Titre, and landscape architect, Isabel Castilla. Only on SiriusXM Business Channel 111 at 12pm ET/9am PT.
Comments
comments