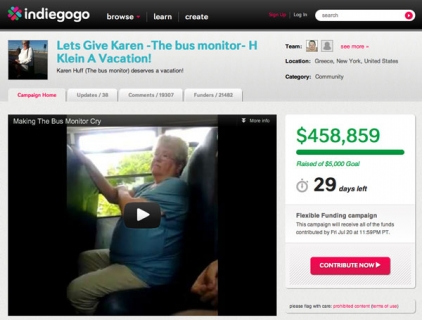 Danae Ringelmann is an entrepreneur enabling other entrepreneurs to succeed. Having founded crowdfunding site Indiegogo before 'crowdfunding' was even a part of our popular lexicon, Danae knows the struggle of startups—having experienced her own share of closed doors after being denied for funding 90 times before getting a YES. With over 600,000 campaigns since its inception in 2007, Indiegogo has raised a collective $850-plus million, with over 55 campaigns raising more than $1 million each. Today on Dot Complicated with Randi Zuckerberg, Danae discussed the successes—and failures—of democratizing funding.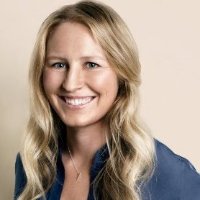 DANAE RINGELMANN
"I was working on Wall Street and went to an event with emerging artists looking to meet their investors. Everyone wanted to talk to me just because I had banking experience."
"I had a stark moment of reality to stop complaining about problems and fix them."
"The biggest lesson my parents left with me is that entrepreneurship is a opportunity but also a responsibility."
"After 9/11 everything came to a grinding halt. My parents persevered with the loyalty of their own employees."
"I'm really passionate about making our vision and goals as clear as possible. Not on short terms possibilities."
"My co-founder and I had to prove that the Internet could help raise money. Something people made fun of at first."
"There were over 90 rejections. With every rejection came the desire to making it work."
"We wanted to create an open playing field for any idea to work."
"Every time we got rejected by a gatekeeper, we said this is why Indiegogo needs to exist."
"The decision-making process shouldn't hinge on other people with the funding. People can vote with their dollar if they want something or not."
"Women are more successful on Indiegogo than men in terms of reaching their goal."
"The act of raising money online is different than behind closed doors. The people that are the most successful are the ones who resonate the most with their audience."
"There are four main motivations when someone funds a campaign: People, Passion, Participation, Perk."
"People don't just fund for selfish reasons, they fund for personal reasons."
"The campaigns women run use more emotion and inclusive language."
"Campaigns that speak to the why, the how, and the who aside from the what really do the best."
"Campaigns with a team do well. Collaboration and diversity matter."
"Make sure your WHY is authentic. It must hit deep within you. Entrepreneurship is about preserving and getting through. Put it in your pitch."
"Talk about you and your team and why they can help make it happen."
"Get real, get honest, open up in your campaign."
"Second to being transparent, treat the campaign as an opportunity to build a community for those who are passionate about the same issue."
"Do updates. Keep your community engaged."
"Your backers are on your team, they're not just providers of money."
"You can test different perks to see what works in your campaign."
"The GE Ice Chip idea sat on the shelf for 30 years. When they built out a whole new unit to build out innovation, they took the idea to Indiegogo to see the interest."
"The first campaign was a film that raised $10,000."
"Don Cheadle launched a campaign for a Miles Davis film that had been turned down in Hollywood for 7 years."
________________________________________________________________________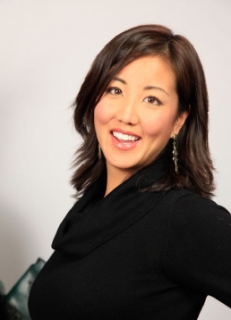 JEANA LEE TAHNK
Jeana Lee Tahnk is a tech writer, mother of three, and was a co-judge at The Best in Baby Tech Awards at this year's CES alongside Randi.
"Tech conscious is one of my favorite terms to describe what it's like to be a parent now."
"Being tech conscious begs the question, 'Do we really need that?'"
"My first job out of college was at a tech PR firm. This was the late 90s when things were building."
"I fell in love with tech. When I started having kids 12 years ago there was no tech to speak of. I had a flip phone."
"With our 3 year old and seeing the progression of tech as it pertains to parenting, I became fascinated by family tech."
"Finding the screen time balance and figuring out how to expose your kids to tech is the most challenging."
"Mobile manners matter."
"Kids are intuitive with tech. It's amazing."
"I've become more flexible with letting my 3 year old playing with an iPhone at dinner."
"There are so many educational apps. Providing content without adds or pop-ups is important."
"Cubetto I love, it encourages STEM."
"SnapCircuit enables kids to see the effects of their creations."
"Family tech and baby tech is growing so quickly."
"I was attracted to the SNOO because of the creator, Dr. Harvey Karp. The Snoo mimics the 5 Ss that babies need during their first few months."
"Swaddling was the one thing we relied on. To have something that swaddles and rocks at the same time was amazing."
"Have an open line of communication with your teens. We had our son sign a contract that he had to keep grades up. His phone was a privilege."
"Family rules are individual. But teach responsible digital citizenry."
"Track kid's tech with MOMENT, it syncs to my son's phone so I can see how much he's using."
Join Dot Complicated with Randi Zuckerberg next Wednesday, February 8th when she sits down with the most powerful woman on Wall Street, Sallie Krawcheck. Only on SiriusXM Business Radio Channel 111 at 12pm ET/9am PT.
Comments
comments