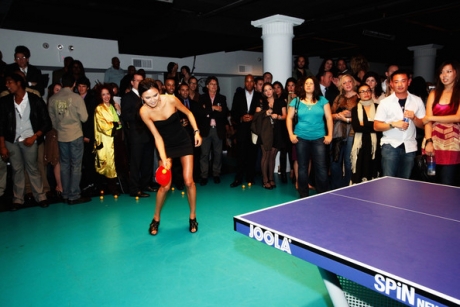 Jonathan Bricklin is an author and adult gaming entrepreneur, having co-founded SPIN, the popular ping-pong social club located in 6 different cities across the nation. Now Jonathan's taking gaming to a whole new level with his newest endeavor—a VR theme park located off the Vegas strip. Today he joined 'Dot Complicated with Randi Zuckerberg' to discuss his journey from analog gaming to his high tech wonderland.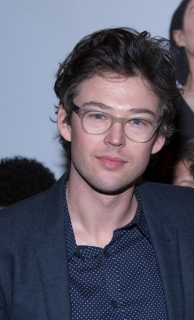 JONATHAN BRICKLIN
"Our humble roots were 10 of us hanging out. It was dorky."
"It got cool by not being cool. Now maybe it's cool. It's sincerely fun."
"I'm a nerd for technology. I love most Kickstarter campaigns."
"I was discovering everything as I did it."
"I was always competitive and had aspirations. Ping pong became an obsession. I had no interest for a return."
"That's an important element of entrepreneurialism: Passion."
"World class ping pong players come out in costumes or drag. They're very eccentric."
"We have food and we have drinks and pro matches in our center court."
"Ping pong is dorky and silly. You can't be too macho if you're in a ping pong club to begin with."
"I've lost to 10 year old girls where I was trying to win. Talk about humility."
"We opened in SF. They really embraced the culture."
"We have 5 now and are opening 2 more."
"I had no background but I had three partners and the four of us figured it out."
"The combo of Susan Sarandon and ping pong was a successful starting point."
"We franchised a few businesses. Our sales continued to grow. We decided we needed to work with pros to help capitalize on the success."
"Learning on the job is expensive. If you can find someone you trust that's amazing."
"The Standard has always involved ping pong in their culture."
"The VR theme park was a VR arcade a few months ago. There's a plot of land I am close to settling on. Because of the size it's grown."
"The VR theme park evolved after a trip to Universal Studios. You can create a roller coaster with just VR goggles and a hydraulic chair."
"It's a moving target right now. I have a tentative soft opening in October of this year."
"I'm everyday scouring the web looking for new content and games. There will be a central bar and restaurant. I'm really into liquid nitrogen ice cream."
"One world will be the military first person shooter, which is the most popular type of gaming now."
"We talked to someone the other day who has a fear of spiders and she was cured fro VR."
"On YouTube there's tons of funny videos of people flailing around on the rock climbing game."
"Alcohol is not ideal for VR. It can help alleviate the fear."
"At the shopping mall they had a VR experience. I threw snowballs for 10 minutes."
"Videotaping yourself all the time isn't flattering."
"I think Morgan Spurlock creates a new way of storytelling."
"Ultimately I was really unhappy with Connected because of the manipulation in editing. Because it was so real, taking scenes out of context was misleading."
"My dad is a serial entrepreneur. I made a documentary about him which inspired me to open SPiN."
"I created an award that I won for Flicking Boogers in the Wind. It's like the autobiography of a 10 year old in sci-fi context."
"When things go right it's special and lucky because everything goes wrong all the time."
"About 10 or 12 times before we opened in 2009 we thought we were going to fail. ConEd wasn't going to give us power at first."
"We have the official Olympic flooring at SPiN NYC."
"When we first opened the parties before the club Salman Rushdie and 50 Cent showed up."
"Urban Daddy did a blast before we opened. Within 15 minutes we had 300 applications."
"I'm really into creating fun environments where you can amuse yourself. I really want something on the moon. That's my dream."
"For $5 or $10 you can get a cardboard or plastic VR headset. But there's a big difference between body immersion."
"There's a platform called Steam that's iTunes for VR games."
"100 Monkeys is the name of the VR amusement park."
_______________________________________________________________________________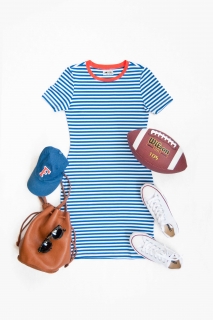 Perhaps the best news to come out of last year is that the number of women who started businesses in 2016 reached its highest rate in 20 years. Kristin Celano is proud to say she's one of those new entrepreneurs, having left her 10-year tech career to open up JaneHudson, which creates sports-team-inspired apparel for women.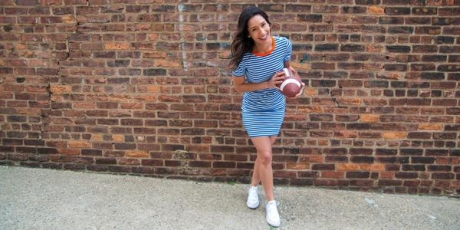 KRISTIN CELANO
"I had that fire in my belly to open up my own brand."
"My idea came out of a need. I started to build up behind the scenes during my day job."
"I went to a big Southern university. Everything surrounds around game day. What you wear, how you watch, how you celebrate. It's a part of the culture."
"Game day experience is such an integral part of culture. Every year I'd go down to find clothing that I could wear."
"All sport clothing for women was either super logo driven or unflattering. "
"After doing competitive research I taught myself about fashion and retails."
"I resigned on a Monday and launched on a Friday."
"Alabama's huge, Clemson is huge. Southern schools are really my biggest sellers."
"Women outnumber men in college and no one was catering to women's apparel."
"JaneHudson was founded at the intersection of Jane and Hudson in the West Village."
"The retail industry is incredible but fashion is a little archaic. Things are done with paper and pen."
"Customers are demanding more. We cover over 100 schools. It's a large footprint."
"I want people to construct what they want. It's where I'm pushing to be."
"When you prove certain types of fabric, sometimes what's delivered isn't what's approved."
"You can't dwell on mishaps. Keep chugging along and learn from it."
"Before we officially launched I got an order. It was one of my best friend's mothers. She didn't know it was me who started the company."
"No one's owning being a defining lifestyle brand when it comes to sports. I'd like to be that brand and elevate Game Day."
Join 'Dot Complicated with Randi Zuckerberg' every Wednesday at 12pm ET/9am PT only on Sirius XM Business Channel 111!
Comments
comments