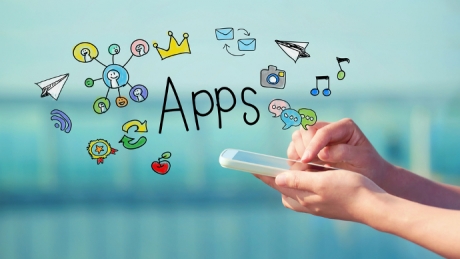 Sheena Allen is the founder & CEO of CapWay and Sheena Allen Apps. She built her first startup with no technical background and has generated millions of downloads all through bootstrapping. Her second startup, CapWay, is a fintech company that caters to the underserved market of the unbanked and under-banked. Today she was on 'Dot Complicated with Randi Zuckerberg' to discuss how she's building her tech empire.

SHEENA ALLEN
"Drones are becoming more and more popular. They aren't going anywhere."
"I like different, weird things."
"The app store in 2011 is nothing like what it is now. They had 200,000 now they have over 2 million."
"I designed the app using Microsoft Word then I got a loan from my dad for $3500. I fell in love in technology."
"I thought my first app was going to be an overnight success. But it's true, it takes 5-10 years to become an overnight success."
"I said if nothing works out in year, I'm going to grad school."
"I moved from Mississippi to San Jose. It was an eye opener. You can peanuts for $1.50 in Mississippi. In Silicon Valley, no way."
"I had no help. It was all trial and error. I wanted to give people ask who were asking. I took a week to write out everything I know."
"CapWay is my favorite app. The others are fun. CapWay is about truly changing lives."
"In college you're supposed to go to the frat parties. It wasn't pressure to start my own business. When you fall in love with something nothing else matters."
"When I partnered with developers I told them everything belongs to me. When he gave me the code I went through everything. I learned backwards."
"I did Code Academy online."
"The journey is not easy but it's so worth it."
"Ask for help early. Ask advisors, find mentors. I ask for advice up front."
"CapWay came when I went home to Mississippi to Kroger. The line was long for people to cash their checks. People don't have bank accounts."
"2.5 million people do not use traditional banking."
"We did focus groups for most of 2016 for CapWay."
"80% of Americans cannot pass a financial literacy test."
"You can't build credit with a pre-paid debit card."
"There's no core data on the underbanked and unbanked."
"A real world problem is there's no bank 30 miles near some people."
"My first app downloads were my friends."
"I actually made money on my first app."
"I became part of She Started It after a speech I gave. They were finished with the documentary but wanted me to be a part."
"Trust the journey and trust the struggle. It's not going to be easy, but it's so well worth it."
"Do not get it caught up the tech headlines. Most are not true."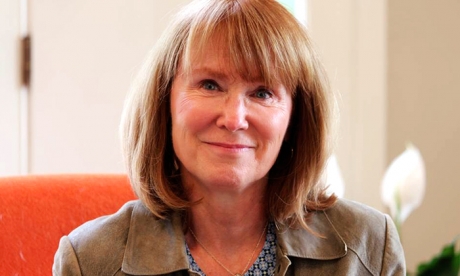 ARIELLA LEHRER
"We've been bringing brands like Crayola to tech."
"With new technologies I'm calling on my academic background."
"How we make choices as the player as the user matter."
"Voice activation excites me. We're going to see hundreds and thousands of these integrated products."
"Controllers are improving for sure but voice activation is going to be number one."
"I am concerned that everything has been over-hyped."
"What we've seen with the holidays is VR units that have done well with a specific customer: the core gamers."
"I really like Google strategy, Daydream. I love the price point, $79.95. It's a great mobile experience."
"Samsung sold 5 million units of the VR Gear."
"Every time you see research that VR increases empathy, I think the research is open. It that's true and we're so immersed we feel kindness, what about the other side of the coin. What's it like to feel like you're really shooting a person?"
"Pokemon Go was a huge wake up call."
"We produced a VR game for Google's Tango."
"You can design games in the real world that interact with you."
"Imagine the kinds of entertainment that we can provide when all the AR software in your smartphone."
"Voice activation should be in our games and with all the high end hardware, we need to make all these things social. We need to create social experiences so that no matter what hardware you have, you can be a part."
Join Dot Complicated with Randi Zuckerberg every Wednesday only on SiriusXM Business Radio Channel 111 at 9am PT/12PT 

Give Me Free Updates.
Subscribe today to stay in-the-know on our latest blog posts, updates, events, and more. We'll keep you informed on digital solutions, tech trends, and maintaining balance in our wonderful, wired lives.
Save time by letting us sort through all the noise and deliver exciting, thought-provoking, fun content in a colorful, refreshing, and concise layout.
Comments
comments