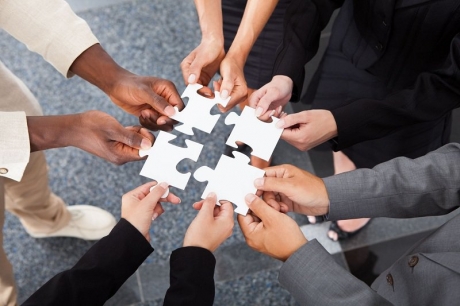 Engaging and retaining digital attention gets trickier each day. More publishers are losing their once-dedicated audiences to mobile on-the-go content, BuzzFeed-style listicles, short-form video, and recommender systems—which provide monetization in exchange for user retention. The question of how to keep long-lasting user engagement while gaining new traffic is a question plaguing many digital brands, but my first guest today is here to help!
Jessica Rovello is the co-founder and CEO of Arkadium, a B2B gaming developer for publishers to integrate into their websites and apps. If you've ever taken an online quiz or poll, or played the pre-installed solitaire game on Windows computers, chances are you've already been introduced to Arkadium. Today on 'Dot Complicated with Randi Zuckerberg' Jessica discussed how Arkadium got voted one of the Best Businesses to Watch in 2016 by Forbes and the Best Place to Work by Inc. Magazine.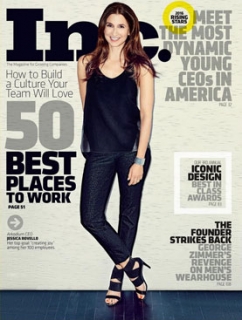 JESSICA ROVELLO
"For the internet to be at it's best there had to be a balance of open expression and personal opinions."
"My husband and I were both 25 working at one of the original dot bombs. The myth of the entrepreneur didn't exist back then."
"Where do we think there's a market? What do we think we can do well? A whole lot of late nights and money later and here we are today."
"Before I started Arkadium I worked in the movie business. They put me in charge of creating the websites. I worked on The Blair Witch Project."
"The first time I saw the power of what the Internet could be was creating The Blair Witch Project website."
"What types of content can we create that we can scale?""The business has evolved overtime. Any business that has longevity does."
"We started out by providing publishers with games. The games migrated online. It didn't make sense for them to create games themselves."
"Publishing has undergone this tremendous change. People have less time and attention. How do you keep people engaged and stay on the page?"
"My co-founder and husband and I were married in Rome. The Colosseum logo is a nod to our relationship and staying power."
"We operated for our first 10-12 years without any capital investments. We just bootstrapped it. It was some of the best advice we got."
"We were trying to market direct to consumer competing with Disney. We couldn't afford to pay ourselves salaries."
"We started adding publishers by giving away games for free."
"We were spending 10% of energy on what was moving the business forward. We decided to pivot. Everything before felt like a struggle and a push."
"Take moments in time to take yourself out of the business instead of being inside and focused all the time."
"Our first hire is still with us 16 years later. We paid him in Metrocard."
"We worked out of apartments for the first 4 years. Our first real office was a sublet shared space in the lobby of apartment building."
"Our first customer was Readers' Digest. Our second was TV Guide."
"When we shifted to be more B2B, those first two checks when they came in was like we hit the lotto."
"I think about culture a lot. It's reflective of business."
"Imagine every single employee from the jr. asst to the president is emotionally connected to the business, engaged, and responsible."
"We have such an engaged community of employees. It's no accident."
"People talk about the frivolous stuff in culture. It takes a huge amount of time and focus. I spend 30% of my time thinking inwardly and drive culture forward."
"Time is an important element. You don't have a culture after 6 months."
"We have a soul. Our soul has evolved. It takes time."
"Don't believe the hype. We're in a crazy environment where hyper-growth is considered the norm.
"The companies that last are the ones who hit around 15 years or so."
"Culture doesn't just happen, you have to put in the work."
"We get the buy-in of our employees to think and help with this stuff."
"It's a great break in the middle of the week to not think about revenue. Talk about how we can have the best holiday party."
"I became interested in positive psychology. I wanted people to celebrate the L'il Wins they make throughout the day."
"We started working with one developer in the Ukraine and grew that over time."
"Our office culture is the same in New York as it is in Russia. I'm really proud of that."
"My husband and I were meant to be partners in every aspect of the word."
"Co-founders often enter into different parts of their lives at different times."
"We truly get to see each other at our best. I get to see my husband kicking ass."
"I feel like a lot of things we put in place are going to come into fruition. We going to change how content is created and what gets put on the web."
"There's a way to merge data and content to give people exactly what they want when they want it."
_____________________________________________________________________________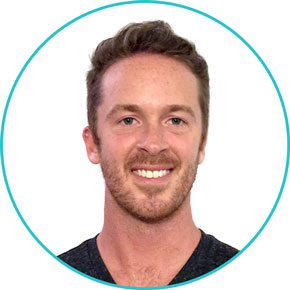 Last week I spoke with Mark Fisher of Mark Fisher Fitness about the resolution to lose weight coming in first place for New Year's goals. The Number Two resolution of the year is to find true love. Luckily, with all the many dating apps and website out there, it's never been easier to connect with someone. But with the many ways to find a date, singles are going to need advice on what to do keep busy people interested. Welcome my guest Ray Christian, creator of Textpert, a mobile app that uses crowdsourced answers to questions using AI software that makes sure daters never have an awkward text message conversation again.
"Just like most great stories, mine starts with a girl. I couldn't get a 3rd date with her. My sister gave me great advice and got that next date."
"We have great advice all around us but we don't have access to it."
"It's a double sided marketplace. The grand vision is the chat bot can ask whatever question you may have. But now you can post and get advice."
"You can take a screenshot of a text conversation and get advice on what to text back."
"Post a question and within minutes you can get answers. Between 5 and 50 responses."
"People don't know when that other person isn't into them. People don't do a great job of seeing the signs."
"It used to be you went on a date and you called them if you liked them. Now there's date 1.1 or 1.2 with texts."
"Anonymous sites can devolve into a bad platform. Textpert allows people to be honest and open about the advice they want."
"We have a lot of young women on the platform so we want to create a safe space."
"We want to change the way the world gets advice. 60-65% of the questions are about dating but you can ask anything."
"We wanted to build an elegant and engaging platform to get advice."
"When you ask a question it gets routed to people who have been rated the highest."
"Machine learning and AI-generated answers are our end goal. Custom answers on the spot. Truly subjective generated answers."
"It's easier to give a cool or quick answer through Alexa. But we have hundreds of thousands of pieces of advice scored and rated by the crowd."
"We fuel machine learning."
"Even if the mentor is software driven at least we're giving answers to questions to just about anything."
"When I first started I was a CPA and worked in biz dev. I had the irrational confidence I could build a tech company."
"The people that I text with are my database are my closest friends. I texted every person I knew asking them for a co-founder or engineer and found him."
"Think outside the box, there's a reason 90% of startups fail. Sometimes it takes creativity and luck."
Join Dot Complicated with Randi Zuckerberg every Wednesday only on SiriusXM Business Channel 111 @12pm ET/9am PT
Comments
comments