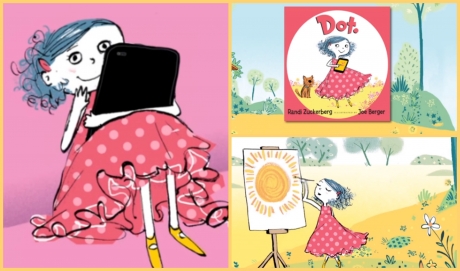 Turning a children's book into an animated program is the stuff of dreams. I know because it's happening to me RIGHT NOW. Shortly after I published my first children's book, DOT, the Jim Henson Company approached me about creating an animated series based on a little girl who uses technology to help her imagination flourish. I'm happy to announce DOT will be premiering on the Sprout Channel October 22nd. But today on 'Dot Complicated with Randi Zuckerberg' I'm with the people who helped make it happen.
Executive Producer of DOT and Executive Vice President of Children's Entertainment at Jim Henson, Halle Stanford, Director of Original Programming and Development at Sprout and NBCKids, Kristofer Updike, and Line Producer at animation house, Industrial Brothers, Julie Otten,  discussed the process of turning a children's book into an animated series—including what it takes to create DOT!!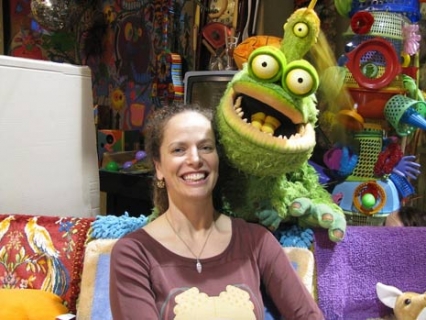 HALLE STANFORD
"Innovation is important."
"I always wanted to be involved in children's TV. It's a big dream come true."
"I was in college at USC Film School and studied animation writing and animation."
"We fell in love with DOT from the front page."
"DOT is a modern little girl. She's not in the future. We knew there needed to be a show for the modern child."
"Children need to see themselves mirrored on TV."
"At Jim Henson we always say we create preschoolers first friends. We knew DOT was someone we wanted to be friends with."
"How do we make the idea and message come across in the show. It informs everything—character and story."
"It's important for us to include the family. They must be authentic and involved."
"Bringing together the right team and always delivering the right message is a dream team. Every show has a certain chemistry. DOT has positivity and excitement."
"Jim Henson loved new technology and the medium of TV when it first came out."
"DOT reflects what happens in the modern world."
"It's a great time to be a gatekeeper and tastemakers of getting stories out there right now."
"We have to be passionate about what we develop and believe in. We keep an eye o the audience and what they need."
"You do not have to be a parent to work in children' TV. People who work with kids are at some stage of arrested development with their own childhood."
"Put yourself in the shoes of your viewer. Research and walk down the toy aisles. Know your audience."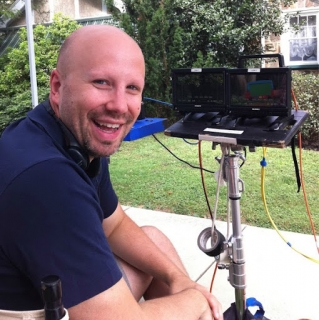 KRISTOFER UPDIKE
"We need innovation but we need checks and balances before they hit the market."
"I've always been in theater and TV since I was little. I've performed all over. I believe in making people laugh."
"Hearing little ones laugh gives me so much joy. It transcends ages."
"Sprout is NBC/Universal's preschool TV channel— we're a fully originals only network."
"When NBC saw the value in children's programming they bought out our partners."
"We're ready to talk about kids and tech and I think parents are ready to hear it."
"I used to do things that DOT did in the 80s, the equipment was just a lot bigger."
"For Sprout, we believe we're helping kids grow into good people."
"Technology is a tool to empower a real life connection."
"We're entering an age of women. Not just a year—an age."
"The intersection of girls and tech is what I love about DOT."
"It's an amazing time to be in this business. It's a great time to get your stories seen."
"Good storytelling is good storytelling whether it's short form or not. It rises above the platform."
"Be passionate about what ideas you have. Be open to grow. Look to those around you yet be original. All you need is you."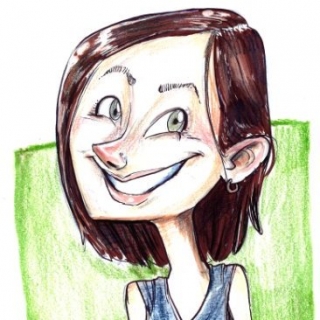 JULIE OTTEN
"In the startup culture there's a lot of 'if you don't work hard enough and quick enough there's another company that will beat you.'"
"A line producer is the communication between the executive crew to the artists. I'm involved in every stage from the ground up."
"We have educators that make sure everything is appropriate for our age of kids we're creating for."
"Throughout my childhood I was a writer—particularly puppet-based plays."
"Toronto is a really great place for children's TV."
"A lot of the animation was taken from the DOT itself. There's so much charm in the book and it's so unique."
"Having a balance of tech and retro colors makes the animation look timeless."
"We use Cell Action to animate DOT. It's new to North America. But you can see DOT's hair and skirt move."
"DOT is the first show in North America to use Cell Action animation."
"I've been in animation for 10 years. I used to be one of 2 or 3 women in the studio. Industrial Brothers is nearly half women."
"Animation schools are about half women, if not outnumbering them, in Toronto schools."
"Based on the tech that appears on DOT, the majority of our animation crew are still young so they know what's going on it that world."
"Love what you do, it gives you the drive to move forward."
"Get involved with film festivals, volunteer, introduce yourself."
Make sure to tune into DOT on October 22nd at 11am ET only on SPROUT!
Comments
comments