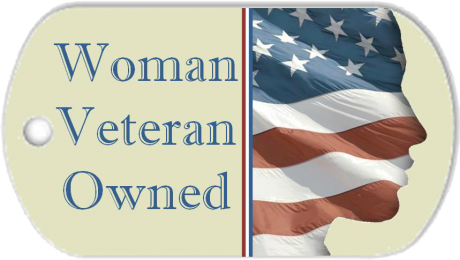 Military training is said to be excellent preparation for a career in business leadership. Veterans bring entrepreneurial qualities like discipline, perspective, leadership ability, and handling pressure under fire as some of the most important skills necessary to run a business. There are currently more than 3 million businesses run by veterans in the United States, with more than 6 million people currently employed by veterans—equating to $210 billion in annual payroll and $1.2 trillion in sales. With more angel investors, small business loan agencies and veteran-assistance programs aimed toward growing veteran businesses, "vetrepreneurship" is now being celebrated as much as those who gave their time and lives fighting for our country. On 'Dot Complicated with Randi Zuckerberg'  Founder of Women Veterans Alliance, and Navy veteran, Melissa Washington sat down to discuss transitioning from military to civilian employment.
"You miss 100% of the shots you didn't take."
"The worst that you can get is a 'no'."
"I learned discipline in the Navy. Being resilient. When you join any branch of the armed services you have to adapt to work with others."
"You can guarantee a person who's been in the military is always going to be on time."
"I spent my time on ships so I got to see the world."
"People who are translating out of the military into the civilian world can be difficult."
"I transitioned out of the Navy and then 30 days later became a Marine Corps wife."
"Someone may have been overseas then all of a sudden they're back at home. If you've been gone for 15 years everything's changed."
"What is there to help veterans with their transition back into the civilian world."
"I saw a need in 2009 when I got laid off from corporate America. I started my own business from my living room."
"In my community there were veteran groups but there were a lot of older male veterans in these groups. There was nothing really for women."
"I knew a few women and started a little community group of women veterans and we've grown from there."
"We're seeing an increase of women veterans entrepreneurs out there."
"We need to share and let the community know where the veteran owned businesses are."
"I created the WomansVeteranExchange.com as a directory where people can find working women vets."
"I utilized the Women's Business Center to look at how to grow the Women's Veteran Alliance."
"Bringing in revenue is always something that is tweakable for any business owner."
"Women vets are underserved. We're trying to raise the awareness."
"So many women discount ourselves, we settle too quickly and don't know how to sell and market ourselves."
"We had a woman veteran in the Army, when she found the sisterhood of other women veterans she decided to stay where we were."
"A lot of women don't identify themselves as veterans. They may not have been in combat or overseas."
"I tell women who say, 'I just did 2 or 3 years' to stop saying that. If you served, you're a veteran."
"Women need to make sure they take their veteran benefits."
"You need a coach to warm you up before you go into an interview. Be prepared, do your research."
"Look at the total compensation, not just the salary."
"There are things the military trains people on that others don't have. We automatically bring certain skills to the table."
"It's all about how we brand ourselves and how we market ourselves."
"When I got laid off I got involved with a job seekers group. I wrote lists of what people needed to do to find work."
"I wasn't a writer even though I'm a writer now. But I felt the best way for me to get out there was to write a book."
"I made sure that each page of my book had something that would apply to finding work."
"Anybody transitioning into the workforce needs to capitalize on their skills to sell themselves."
"Moms transitioning back into the workforce need to re-engineer their skill set to sell themselves."
"The resume is just a piece of paper. People get too hung up on it. They need to get over that hurdle."
"Having a business card is so powerful. You can become the CEO of your own career that way."
"If you're not on LinkedIn, you're not going to be found. In the workforce, companies look for keywords and credibility."
"Once you've created a LinkedIn profile you're already a brand."
"Only 32% of LinkedIn users are there for find jobs. Everyone else is there to network."
"Have a great, professional looking photo of yourself on LinkedIn. Make sure everything is spelled correctly. Have specific keywords listed."
"Don't think of LinkedIn as a resume, think of it as your online brand."
"You should be googling the companies you're meeting with just like they are looking up you."
"Glassdoor's credibility factor has really risen. They give huge tools to find out a lot about the company you're working with."
"There's the Workforce Tax Credit based upon veteran employees. Anywhere from $3-5,000."
"I make sure I educate veterans to educate their employers and recruiters to learn about tax credits they can get for hiring veterans."
"In my city I have my business license and it's only $1 because I'm a veteran."
"Uber has incentives for veterans."
"LinkedIn just introduced ProFinder. You can request for what you're looking for and people submit proposals. Similar to Fiverr."
"I started a campaign about what a woman veteran looks like. We're so unrecognized out there."
"Everything is so subjective. You can have 5 people look at the same resume and see something different."
Find out more about Melissa at Melissawashington.com.
Join 'Dot Complicated with Randi Zuckerberg' every Wednesday on SiriusXM Business Channel 111 12pm ET!
Comments
comments