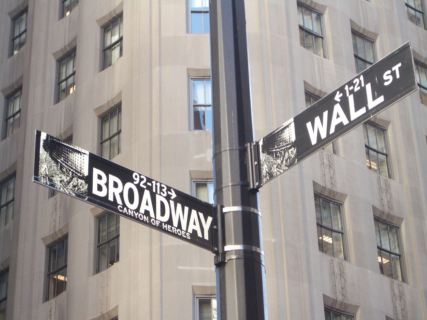 Becoming an entrepreneur isn't usually a first job for most. Compared to more traditional careers, entrepreneurship is risky, demanding, and requires plenty of capital, so working a steady job before starting your own company can often give you the skills, experiences, and money necessary for success.
Some jobs better prepare you than others—take sales, where you can learn strong communication skills and marketing; or management, where you learn team building, delegation, and time-management. Other careers like retail jobs allow you to work directly with money and learn customers' needs versus their wants; there's food service where multitasking is key; and, of course, customer service where you can see, firsthand, the angry side of consumerism—and how to deal with it.
But what about what less traditional—if not dream—careers, how do they equate to entrepreneurialism and how can we follow in those footsteps? Trisha Brinchero and Heather K. Terry both come from the world of Broadway, and now both women are forging ahead to Wall Street as CEOs and founders of their own companies. Here's how they did it—and you can too: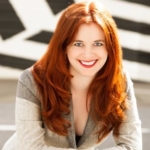 BRISA TRINCHERO
"I'm from Portland so I was about as far from Broadway as you can get. I was completely obsessed."
"The best way to be a part of every Broadway show was to go into the business aspect so I got my MBA in finance."
"I networked my butt off and won a Tony Award within two years of moving to NYC."
"I had been working in live entertainment and saw that real fans weren't able to get tickets to the shows they wanted to go to—hence ShooWin!"
"Real fans were getting priced out of their coveted events."
"Real fans are loyal and want to put down a face value prices for the teams they really want to see."
"If you look at the Superbowl, you don't see families there anymore because tickets are in the tens of thousands of dollars."
"I did not come from a sports background. I've fallen in love with it. It's like the theater world. Very passionate."
"I am frequently the only woman in the meeting. But I find that the teams and leagues I talk to know a good idea when they see it."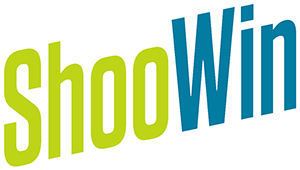 "A lot of the legal team and management team are women. We really own it. We don't shy away from being women in the sports world."
"We're about to go into beta launch. It's like Broadway previews."
"The fans and leagues are getting it quickly. Lots of thank yous."
"'Hamilton' has been so great about trying to better serve their fans."
"We have BBG Investors as one of our majors seed funders. They specifically target female-founded businesses."
"Not all money is the same. Look at different funders and see what expertise they have. They are your advisors and major decisions."
"You can get money from a lot of places but smart money is hard to find."
"First go to ShooWin.com and sign up. If you're a fan of a team, you can put money down to guarantee playoff tickets if they make it to the finals."
"Entrepreneurialism is around the clock. You wish you had a crystal ball to make sure everything is going to work out."
"You can't afford to go home and crawl under the covers."
"I frequently compare sports to Broadway. Sports has way bigger personalities and huge dramas. You can't get too attached to a scene or a moment because it's constantly changing."
"Going into an entrepreneurial tech venture, if it doesn't hit with the consumer it won't work out."
"I was at the World Congress of Sports in LA, the only woman being honored was Leslie Visser, the first female sports reporter."
"Sometimes you have to cross the street even when the sign says 'don't walk' is the best piece of business advice I'd ever heard."
"You have to force to get yourself from out behind the desk. It's important to be out there and meet new people to grow."
"My passion is theater so ShooWin will definitely be opening up to the arts."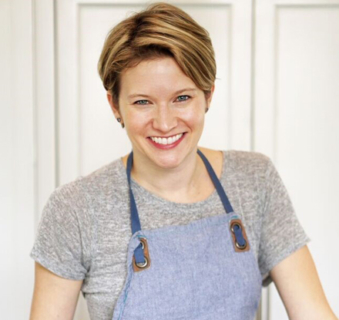 HEATHER K. TERRY
"You have to respect the entrepreneur for coming up with what they thought was an answer to a question."
"I had been an actor for a better part of a decade in NYC. You have successes and lulls in your career but that wasn't satisfying."
"I started bringing in samples of the chocolate I was making to the Broadway show I was on and people kept telling me I should pursue chocolate making."
"The idea of becoming a health coach idea was me thinking I want to do something during the day when I wasn't acting."
"I had to get real-real and make a decision with what I wanted to do in life."
"The first months were utter chaos, Google was my best friend. Find people to help connect you to other people."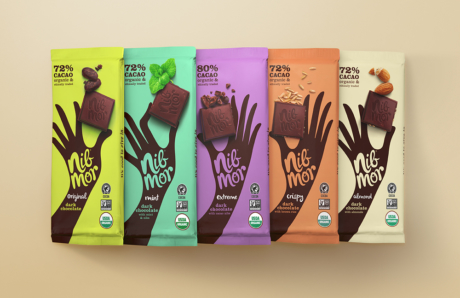 "First NibMor was self-funded, then friends and family, then an angel group."
"I left NibMor in my full time capacity to go further into the pastry world."
"As women we get afraid to ask for what we need in all facets of life, especially business."
"Be clear and organized and talk to as many people as you can."
"You meet people and try to figure what your skill sets are. I started to think about who could help with the business side of things. Find kindred spirits."
"I was making all the chocolate all by myself for two years, standing on my feet for 16 hours a day. Then wrapping bars. It was insane."
"We would take our chocolate bars and walk into stores and ask for placement."
"I don't want to glamourize entrepreneurship. It's super hard."
"Collaboration is everything. They provide you a platform to put your products in front of a different audience."
"When I started NibMor I was drawn to other entrepreneurs who were like minded."
"Find partnerships to help your business thrive."
"Trust your gut is the best piece of business advice I've ever got."
"I've always had business regret when I don't trust my gut."
"I was an unlikely entrepreneur. I was a fish out of water. I felt it was important to share the information of what I learned and what to do when I hit a wall."
"Pick the buckets you want to put your energy into and allocate your time."
Join 'Dot Complicated with Randi Zuckerberg' June 1st when Erin Schrode, a 25-year-old environmentalist and Millennial currently running for Congress in California's 2nd congressional district, joins the show! 12pm ET/9am PT only on SiriusXM Business 111.
Comments
comments