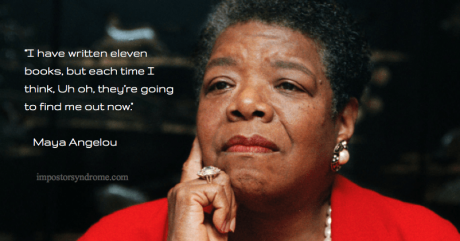 To paraphrase from Alison Jones' Guardian story: "17 of the Top 20 authors in the Business category of Amazon.com were men; and of the three women, two were writing about the virtues of decluttering.
By contrast, on the same day the Top 10 names on the Fiction authors' list were all female." It's facts like these that prompted Alison to discover what's holding women back from writing business books—an area where women are still being under-represented—and why women have a hard time praising themselves, even when they're bringing higher profits and out-performing men. Today on 'Dot Complicated with Randi Zuckerberg,' author and publishing consultant, Alison Jones, and RelationSHIFT expert, Tamara McCleary discussed the effects of the Imposter Syndrome on women in business: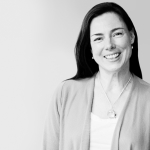 ALISON JONES
"Imitation is the sincerest form of flattery."
"I can see why Apple doesn't want to create a backdoor. But I can't believe it's beyond the wits of man to reverse tech."
"What I hear from women is different with men. I hear limiting beliefs from women. Who am I to write a book? I've never heard that from a man."
"Katherine Nichols submitted her book and got a luke warm response. She submitted the same book under a male pseudonym and got a much better response."
"Fear is a huge blocker. I've never heard that from a bloke."
"The biggest blockers are fear of making a mistake or fear of being shamed. When I read some of the comments in my piece I understood why."
"There is a huge sense of vitriol for women who stick their head out.
"There are so many women at the top of their game who have such guilt."
"Sheryl Sandberg nailed it in Lean In, there's that little voice that's in there that says: 'Don't brag, don't be a show off.'"
"Character traits are unlikable in a woman that are respected in a man."
"Women put that desire to be liked ahead of the desire to lead."
"JK Rowling famously used to her initials to appeal to boys. In fiction it's a common thing."
"If you're not using your proper name it's hard to build your brand. Especially if you're not asserting anything about yourself."
"When you're writing a business book you're writing to claim your space as an expert in your field."
"You give other women a role model in the field when you write a book you're an expert in."
"It's a double-edged sword. If you hear Tina Fey suffers from Imposter Syndrome, you think, 'Oh God, how I can I feel what I feel then?'"
"When you read a book that's squarely focused on the reader that talks to their audience it's different than a book that lectures."
"In 'Man's Search for Meaning,' that gap between the stimulus and response is where we're free. We have a choice of how we react to them."
"What's scarce is attention, not content."
"I don't know whether to tell women to step up or tell men to get a reality check."
"Women in general tend to attribute their success to external factors where men tend to be happier to attribute it to themselves."
"Doing a job really well is not enough. You have to learn to own your success and be comfortable with it."
"Having somewhere supportive where you can freely about your business success is inspiring."
"Raise your game with who you associate with. Brag for them and let them brag for you."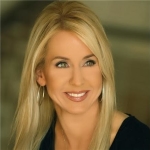 TAMARA MCCLEARY
"We should all be afraid of our information being out there. We don't yet know how to protect and safeguard individuals."
"We need to have an effective interventional strategy for emotional challenges."
"We have to look at the fact that life can't be balanced in the modern world. We're looking for wholeness."
"We all have a 24 hour day, we all struggle from the loss time. We have negative emotions relating to that loss."
"The reason the work/life balance doesn't work is because there is no longer the 9 to 5 job. You have access to work 24 hours."
"Women are very hard on one another and ourselves."
"When we're at work we feel guilty for having a personal life and if we're a mom it's almost ten fold."
"The thought that we can split our lives into a 50/50 balance is impossible."
"RelationSHIFT is showing brands and individuals how to influence powerfully."
"What are you doing in you 24 hour day to feel a sense of wholeness and create the life you want to have?"
"When you look at personal brand, especially for women executives who may be fabulous at creating a global brand but terrible at their own personal brand."
"Step into your mastery as a personal brand. Find love in what you do. Serve the planet the best way you can with your talents."
"You will never get a popular person to get people to go to battle. It takes an influential person to get people moving."
"It's a servant / leadership pattern that shifts your thinking."
"Love serving your family through your career."
"So many women silently suffer. We currently try to squeeze ourselves into an outdated model we will never fit."
"The way out is to remember that tug of guilt, catch yourself and ask what narrative you're playing out and is it true. How can you shift that?"
"Feelings just happen to be feelings, they aren't truth. They ebb and flow like the ocean."
"You are far more powerful than you can ever conceive."
"We're modeling for our children how to be leaders."
"We can acknowledge Imposter Syndrome but we don't have to attach to it."
"I know how unconfident I feel on the inside, but I know that on the outside that doesn't serve."
"What do you want? People can tell you what they don't want but have a difficult time saying what they do want."
"Social media is a must. You don't even have a choice anymore. If you want to become an expert you have to deliver it through a channel."
"See if there are women in leadership roles in the place of business you want to work. How do they handle women in executive positions?"
"How often are we championing women instead of taking it personally and getting jealous?"
"Stop diminishing yourself for others to feel better about themselves."
Join 'Dot Complicated with Randi Zuckerberg' next week to hear the latest in tech trends! Only on SiriusXM Business Channel 111 12pm ET!
Comments
comments