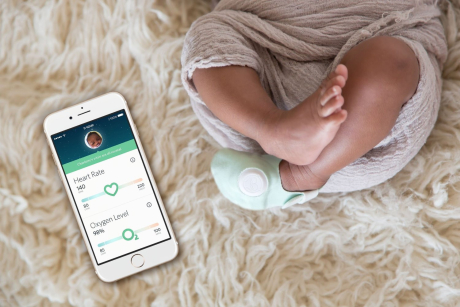 Since early January I've been reporting on the many trends of this year's Consumer Electronics Show: Drones, smarthome appliances, wearables—but one trend I was most surprised to see make such an impact was that of Baby Tech. From Fisher Price's cool Code-a-Pillar that teaches coding for kids, to the hospital grade Owlet baby monitor that alerts new parents to their baby's vitals while sleeping, baby tech was certainly pulling no punches in its CES premiere. I also had the honor to co-host the Best in Baby Tech Awards presented by pregnancy and parenting website, The Bump. So in honor of the upswing in baby tech trends, my guest today—along with my co-host for The Bump's Best in Baby Tech Awards—was The Bump site director Julia Wang:
"The Bump is the platform for Millennial parents. We have over 7 million parents looking for solutions on the site."
"It's a natural progression. We're seeing more manufacturers expand with tech innovation."
"I was at People Digital covering celebrities. As a parent myself, this was a passion of mine. I knew The Bump's journey was more in line with me."
"60% of our readers are first time parents and 80% are on mobile. They're tech-savvy."
"We launched an Apple Watch app and regular app to track pregnancies."
"A lot of the worry with a first-time parent is true. You need help."
"Safety is the top of most readers' minds. That whatever is happening in utero is safe. "
"Two months is a long time not to see your doctor when you're pregnant. We're here to help ease the fears."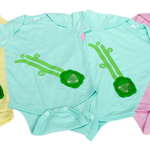 "MiMo is a tracking device that's attached to a onesie. It tracks the sleeping process. MiMo was a game changer."
"How cool is it that we'll see a smart onesie that can track vitals and also adjust the temperature and bottle warming."
"Telemedicine connects you with an entire group of doctors that can give you medical advice without ever going to an office."
"Starling tracks the number of words you say to your baby throughout the day. There is proof that the more words baby hear, the faster they learn."
"If you use trackers to help your baby grow and develop, just make sure you're mindful of how much stock you put in them."
"I can see an adult using an iPotty. However it raises a red flag for me. What's the lesson you're trying to teach? It's the wrong reward and message."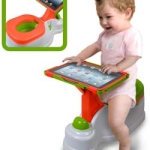 "Over the last few months a huge hack went into their database of parents. If the information you have in these devices safe?
"Every nursery has a baby monitor usually hooked up to a smartphone. They require extra security."
"If a baby monitor has shown that security is number one, it will be a huge game changer."
"There are things parents can do to push manufacturers to create reliable and safe products."
"We get hundreds of pitches a day. We're advocating for our parents. We like to get the products into real testers, moms and dads, to see if these products really work."
"First and foremost, I'm a mom."
"Our staff is a relatively young staff. We have people who are passionate about parenting, but aren't parents."
"We have a new product called Real Answers to ask real questions to real experts we've sourced and vetted."
"We bring in different voices. Whether it's parent bloggers with different perspectives on parenting or experts."
"Dads are more involved than ever before."
"We really try to portray the modern family. Whether it's IVF, surrogacy, same-sex partners. We love to share their stories with other families."
"In the fertility and pregnancy we had a product called Univfy that helped give more information and data."
"We've seen a lot of innovation in car seats. SensorSafe syncs with your car engine it alerts that your baby is still in the car and you have to take them out."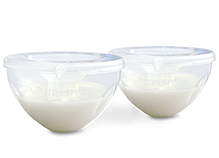 "Freemie Freedom Collection Cups allows the mom to pump hands free."
"Hatch Baby was the smart baby changing pad to see how much your baby is taking in in terms of feeding."
To learn more, go to TheBump.com , The Bump App on iOS & Android
Join 'Dot Complicated with Randi Zuckerberg' next week when online dating coach, Julie Spira, joins the show just in time to find Valentine's Day love! Only on SiriusXM Business Channel 111 at 12pm ET!
Comments
comments