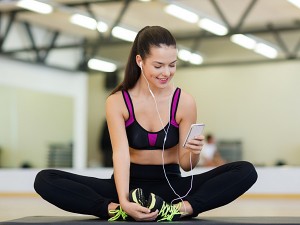 These 6 apps can help you get a healthier mind and body with just the tap of a button:
Headspace (Free to download; iOS & Android)— This app has 10-minute guided meditations which helps teach mindfulness to everyone, from a third-eye novice to an enlightened guru.
Spotify (Free; iOS & Android)—Make motivational workout playlists, it's the new mix tape for your health!
MapMyFitness (Free; iOS & Android)—Great for tracking how far you've run or hiked. It tracks your food, your fitness and helps you stay accountable for staying healthy.
FreshDirect (Free; iOS & Android)— Order healthy meals and organic groceries to be delivered in no time with this easy-to-use app which is constantly being improved everyday.
Pager (Free; iOS Only)— Get a doctor on-demand within two hours! Visits start at $50 and can be reimbursed by most health plans.
MyFitnessPal (Free; iOS Only)— Lose weight the easy way and track your calories using this food journal/calorie counter.
Comments
comments