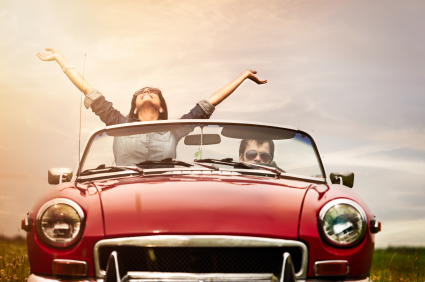 As a freelance writer/blogger, I don't have set hours. So while I'm often with my kids and not "on the clock", work is always at my fingertips. (Especially since my job is to write about my experiences and insights as a mom — which means inspiration can strike just about anywhere.) It's so easy to glance at an email, make some blog notes, or send a quick tweet when I'm supposed to be engaged with my kids. Heck, when I truly want to be engaged with my kids.
It took going on vacation with a bad internet connection (and Dot Complicated on my Kindle) to truly disconnect. I didn't post a single picture to Instagram or Facebook. I didn't tweet about the hotel or restaurants. I simply tuned in to the time with my family. And, as it turns out, in all the excitement of snorkeling and water sliding, I didn't notice all the 'Likes' I missed out on one bit.
Posted on 11/26/2013
Written by Amy Heinz

Give Me Free Updates.
Subscribe today to stay in-the-know on our latest blog posts, updates, events, and more. We'll keep you informed on digital solutions, tech trends, and maintaining balance in our wonderful, wired lives.
Save time by letting us sort through all the noise and deliver exciting, thought-provoking, fun content in a colorful, refreshing, and concise layout.
Comments
comments