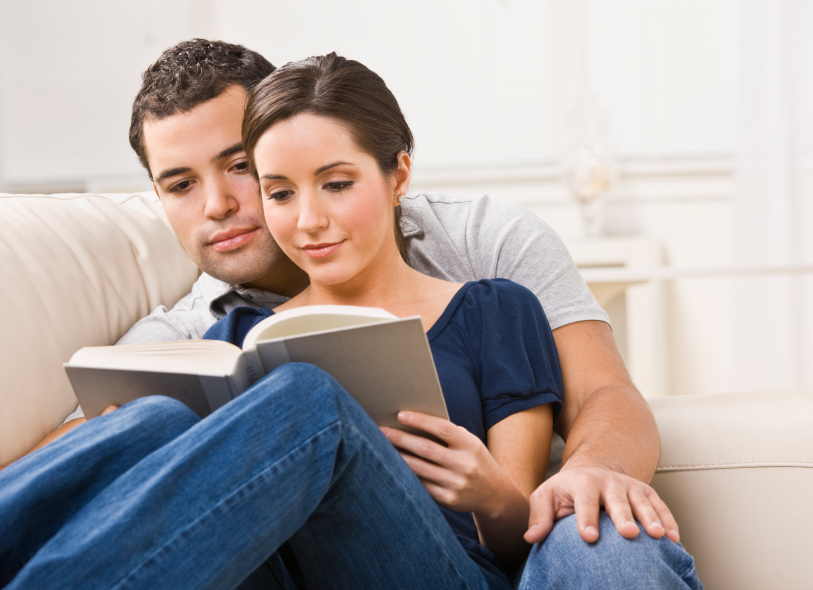 Sometimes I feel like all I hear these days are: books are dead, publishing is dead, print is dead. Here in Silicon Valley, it's easy to get caught up in that mindset, where everything and everyone is getting "disrupted."
I wish those people could have been standing where I stood, in the middle of New York City's Javits Center last week, for the Book Expo of America. As I stood surrounded by tens of thousands of people, and booths featuring authors such as Paulo Coelho, or the massive children's franchise, Fancy Nancy, I realized that books aren't going anywhere anytime soon.
People still want really good, long-form content.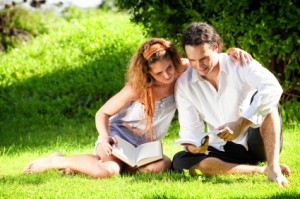 We live in a 140-character world of short, constant updates and even shorter attention spans. Just last week, influential venture capitalist Mary Meeker cited a stat that the average person checks their phone 150 times a day!  But in the midst of all this, we can't wait to put our phones aside, disconnect from the outside world, and settle into some good, long content for a few hours, where we can really explore one topic or get to know one set of characters. Perhaps books are your escape. Perhaps they help you find your better self. Perhaps you just want to learn something new. Whatever it is, there is clearly a need and a thirst for long-form content in our increasingly truncated communications. While the notion of "screen time" on digital e-readers is controversial, especially when it comes to children, we also have to acknowledge the power of these devices in bringing books and long-form content to a new audience, who might otherwise not have engaged.
Publishers are really important curators.
So if books are not dead, then publishers are certainly alive and well also. It's just that you have to look at their role slightly differently. Whereas working with a publisher used to be the only way to produce a book, the internet has now enabled many forms of self-publishing. In fact, we wrote earlier this year about a father who was able to make his nine year old daughter's dreams come true by helping her self-publish a book on Amazon. But in a world of increasing noise and limitless content, that expert stamp of approval that only the publishers can give is more valuable than ever before. It's so exciting that we live in a world where absolutely anybody can call themselves an author. But in that same world, it's increasingly important that publishers serve as expert curators – knowing what to look for in a new author and finding the diamonds in the rough. There's something about seeing a physical book in a store or on a bookshelf with that publisher imprint name on it that tells you that author has been endorsed by people who really know books. So much in fact, that they were willing to put money and resources towards creating it for you.
Book discovery is a challenging issue that needs to be solved with tech.
But one thing that clearly needs to be solved by tech is the increasingly challenging world of book discovery. At the Book Expo Conference last week, someone told me that 250,000 new books come out every single year. With that sheer magnitude of content, how is anyone expected to find anything, except the big name books that are heavily marketed? How is a brand new author going to be able to cut through the noise at all? Luckily, I believe this is a problem that the brilliant minds in the tech industry should be able to solve.
Last week, I served as a judge for an event hosted by the WME (William Morris Endeavor) Agency called "The Publishers Hack" in which six teams who had built products in 48-hours presented their ideas for us. The ideas were pretty brilliant. Captiv, who we awarded second place, used the contextual information in your tweets and Facebook updates to recommend relevant books to you. Evoke, our first place winner, served as a "Match.com" for book characters, helping children find a character in a book that they really resonated with, such as Katniss from The Hunger Games, and then recommending other characters to read, based on a similar profile. Other ideas included geo-location, in which an app would recommend books to you that featured a restaurant you were currently dining in, or a park you were passing by. We have a long way to go still with aiding book discovery and helping the right people connect with the right books, but this is clearly an exciting opportunity for tech and the publishing industry to come together.
There will always be something magical about books.
As a soon-to-be first time author myself, I have to say that even though I read countless books on my e-reader, there is absolutely nothing that compares to holding a physical book in your hands and flipping through real, actual pages. There's nothing quite like the gravitas of saying you're an author, and producing an actual printed book with the seal of a major publishing company on it. Call me old-fashioned, but there's something about having a real, physical product that is just exceptionally rewarding and difficult to replace with a digital reader. And standing in the Harper Collins Office, where truly great authors like Shel Silverstein and E.B. White published countless classics, it's hard not to feel inspired and drawn into the magic that only a good book can provide.
Looking forward, books are here to stay. 
It's exciting to see all the new innovation in this space. In the past few weeks, I've been introduced to apps that allow you to read a book with your child – even if the two of you are separated by an entire continent! There are many startups doing cool, disruptive things in digital book publishing and e-reading.
There are also several challenges in our world of digital consumption. In a world where more and more people are reading on e-readers, do book covers and art even matter anymore?
And in a world where information changes so quickly and people want to know things in real-time, what happens when you account for the long-lead time of publishing, which can be months for magazines, and over a year for printed books? Does this mean you can only publish long-form content if you're sure it won't be outdated by the time that content is released?
It's clear that we are on the edge of a lot of innovation in this space. I'm just glad that, despite the tech revolution, books are here to stay.
I'm excited to announce that my two books are now available for preorder! On Amazon, you'll see Dot Complicated, the adult's book (cover art to be revealed soon), and Dot, the adorable children's book (cover revealed). The entire process – from brainstorming and writing to publishing – has been an incredible experience, and I'm thrilled to finally be able to share these books with you.
Comments
comments