Written by Sarah Evans
Throw a filter on it, and everything looks better – or older. I mean, artistic. Instagram quickly rose to popularity in 2010, making square-shaped, Polaroid-like images all the rage. As the trend continues to grow, social networks like Twitter and Google+ are also in on the filter craze. The ability to make what is old new again has turned amateur photogs and smartphone enthusiasts into major content sharers, with Instagram clocking more than 40 million photos each day. In less than two minutes, we can edit, upload and caption anything. And so, we share more about our lives than ever before.
Most Popular Types Of Photos On Instagram:
1. Food
Sure, Foodspotting brought the fad of sharing food photos to prominence, but with Instagram, now anyone can look like a seasoned foodie (pun intended). A simple search of the hashtag #food on Instagram shows 6,629,755 photos recently uploaded. And, that's not all inclusive. If you search a specific type of food like #pasta or #Nutella, you'll find more than a million of each. Just beware the empty plate photos. If I can't tell what you ate, I don't want to see it.
Most popular hashtags on Instagram for foodies: #food, #foodporn, #yum, #instafood, #yummy, #foodie.
2. Kids
My childhood photo album is filled with key moments in time, showcasing special memories and milestones and lots of staged photo opps. My toddler is growing up in a different time and he'll likely have at least one public photo for every day of his life. His digital footprint has already began and I'm the head of his #mamarazzi fanclub. Parents now document every milestone and every moment from their mobile device.
Most popular hashtags on Instagram for kids: #kids, #babies, #instakids, #son, #daughter.
3. Kids and food
This combines two trends in one. Photos of our kids and photos of our food. It's a double dose of square-shaped awesomeness – and something we probably wouldn't have used one of our pre-digital age 24 exposures on.
4. Screenshots Of Your Text Message(s)
If Texts From Last Night isn't for you because of the anonymity, why not share your text message thread publicly on Instagram? These types of screenshot shares typically include:
Embarrassing or funny remarks from parents who don't understand technology;
Inappropriate autocorrect; or
Things that happened while intoxicated or otherwise sleep deprived
Most popular hashtags on Instagram for texts: #texts, #textsfromlastnight, #textsfails, #textsfrommom.
 5. Nails And Nail Art 
Nothing makes me feel worse about my manicured-less nails than seeing photos of elaborate, themed nail art. From Tumblr to Pinterest to Instagram, nail art photos are difficult to avoid. I guess if you're going to spend the time and money to make your nails look like a million bucks, you might as well give them the paparazzi treatment.
Most popular hashtags on Instagram for nail art: #nailart, #nailartclub, #nailartaddict, #nailartjunkie
6. Dogs, Cats And Other Domesticated Animals…Doing Anything
[PHOTO CREDIT: Original photo @yskevinhuang]
Our pets are our furry babies. Like our kids, they, too, can have every moment memorialized on Instagram. Whether it's a close-up of that little paw or an action shot at the groomer, pets have a special place on Instagram and in our hearts.
Most popular hashtags on Instagram for pets: #petstagram, #dog, #cat, #animals, #animal, #pet, #animallovers, #pets_of_instagram.
7. Quotes And Word Art 
With popular typography apps like Over and Phonto (iOS, Android), adding text to a photo or solid background is a breeze. IGers can share favorite quotes from celebrities, friends or even themselves with the visual aesthetics they deserve. Heck, why not go all out and throw the text over one of your favorite photos.
8. Your Snack
[PHOTO CREDIT: Original photo by @anowicka]
Snacks get their own category, apart from food. I'll go ahead and say it: Most snacks don't make for great photographic moments, like a snack bar still in its wrapper, or your hand holding the banana you just peeled. But, isn't it nice to know that on Instagram it isn't weird? Take a page from Instragram user @anowicka's feed and get creative during snack time.
Most popular hashtags on Instagram for snacks: #snack, #snacks, #snacktime, #snacking.
9. No Filters (Gasp!)
Wait a second, aren't photos with no filters EXACTLY what we shared before Instagram? Technically, yes. But, now it's actually a "thing." When people don't use a filter on Instagram, it's celebrated as a #nofilter. Same thing for those who like to celebrate that their photos were only taken with a smart phone. People get excited to share photos without filters…like the "old" days.
Most popular hashtags on Instagram: #nofilter, #photooftheday, #instadaily #iphoneonly.
10. The Gratuitous Self-Portrait
[PHOTOCREDIT: Originalphoto @willshesleeps]
[PHOTO CREDIT: Original photo @annyweingartwest]
There are three types of photos that fall in this category:
Use of the front facing camera of your phone to flaunt the glory that is your face;

You looking at your phone in front of mirror; or

A torso, no head (don't ask).
SEE ALSO: How To Take iPhone Photos That Instantly Take Off 10 Pounds
And, here's a bonus. Combining #6 and #10 – I give you, the animal and human self portrait.
[PHOTO CREDIT: Original photo @lailahanseen]
Most popular hashtags on Instagram for self portraits: #selfies, #self, #selfportrait, #me.
RELATED: Duck Face: The Instagram Photo Trend That Has Our Heads Shaking
Honorable Mention: The look-at-the-scenery-and-airplane-wing-outside-my-airplane-seat-window photos.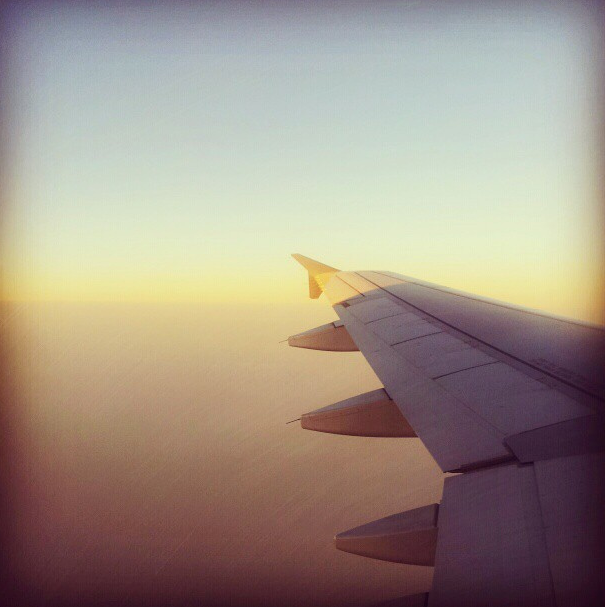 SEE ALSO: College Humor's Nickelback hilarious parody "Look at this Instagram."
Like what you're reading? Get Dot Complicated's updates via email: http://dotcomplicated.co/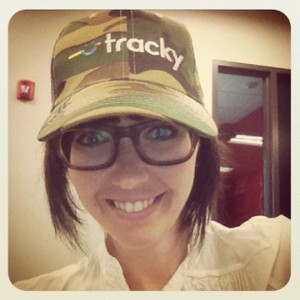 Meet Sarah:
Sarah Evans (@PRsarahevans) is a social correspondent at Sevans Strategy and chief evangelist for social collaboration platform Tracky. You can follow Sarah (@sarahevans) on Instagram where she's a culprit of numbers 1, 2, 5, 7, 9 and 10.
Comments
comments