Posted on 3/27/13
Guest Post by Kasey Fleisher Hickey
I'm going to date myself a little by telling you that I was a junior in college when I first heard about Facebook. I had returned from a study abroad trip when a friend told me that I should sign up for an 'online yearbook' of sorts. I already had a Friendster account and a LiveJournal (there I go, dating myself again). Since those days, I can say that most – if not all – of my memories have somehow been captured in the cloud.
From music to photos, documents to journal entries – the life I live is entirely searchable from my computer or mobile device. At Evernote where I head up content strategy, we talk about how our service enables users to capture memories in any format and quickly search for them from any computer or mobile device. What once was an abstract term that only true nerds really 'got,' the cloud is now a catchphrase that many of us have at least a vague understanding of. Whereas we used to save our files, photos, music, and life memories to floppy disks, CDs, tapes (video and audio), and external hard drives, we now have a a bevy of passwords for apps and services that enable us to store and access this data from virtually any gadget we own. What's interesting about this transition isn't just the revolutionary way we can pass around large photo files or Word documents, it's that these services are actually enabling us to store memories. Of our everyday lives. Privately and publicly. This mass accumulation of memories is shaping both our individual and collective history in a way that has never been possible before.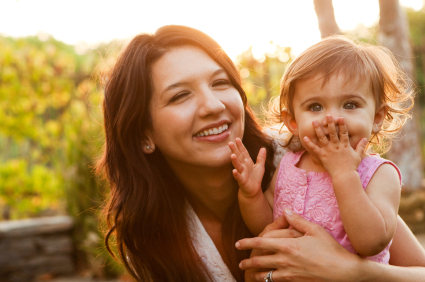 My daughter was born in January, and I've realized that her short life has already been more well-documented than my own. I have a 'Baby' notebook in my Evernote account where I keep all sorts of memories about her – from a photograph of her hospital tag to a recording of her coos. There are plenty of notes about her milestones, feeding schedule, and questions that have come up that we've had to ask our pediatrician about (not to mention web clips of products I've bought or am planning to buy and helpful articles about parenting). More, my Instagram feed is now a curious combination of my daughter, food, and flowers. The night I went into labor, my husband threw a new record on our turntable: the new Youth Lagoon album. This, along with a note in my Evernote account that captured the frequency of my contractions, has now intensified my memories of one of the most important nights of my life. The record, which we own on vinyl, is also saved in a playlist in iTunes that has also been shared on our website, Turntable Kitchen.
My travels, too, have been captured in a way that couldn't have been possible prior to the existence of cloud-based services. I'm able to store hundreds of digital photographs, easily share them through a variety of cloud-based apps and services, and refer back to email exchanges with friends about restaurants, destinations, and hotels that are years old now. My Facebook timeline presents every milestone in the context of photos and messages from friends, and my Instagram feed is a constant reminder of simple moments frozen in time – the day before I found out I was pregnant, I'm standing in my parents' backyard, celebrating Mother's Day; a snapshot of my first recipe published in a print magazine (captured at the airport, on our way to Sicily), Christmas morning cinnamon buns with my husband (December 25, 2013), and a perfectly clear blue sky above the Ferry Building in San Francisco, the morning I went into labor. I can scroll through these images at my heart's desire; on my phone, my iPad, and my computer (or even someone else's computer).
Today, you don't have to think about whether you're capturing a memory the way you did when you consciously had to load up your camera with film or press 'save.' We go on with our daily lives constantly framing our surroundings and experiences. With existing and emerging social networks like Twitter and Vine, we're able to not only create and refer back to our own memories, but create collective ones as well; major historical events aren't just lived through in our living rooms with family and a handful of friends but are discussed, shaped and memorialized in real-time with your community – in our neighborhoods, cities, counties, and even with people across the world that we'd never meet face-to-face. These macro and micro events both in our personal and public lives have never been easier to freeze frame and search for at the push of a button, a tap of a finger, and a few keyword searches.
The cloud isn't just about APIs and gigabytes. It's about our memories – personal and collective.
Meet Kasey
Kasey Fleisher Hickey is a writer, blogger, social media, public relations, and marketing expert. She is the Senior Manager of Content Strategy at Evernote, the company that helps individuals remember all aspects of their lives using everyday technology. Kasey is also the co-founder and publisher of Turntable Kitchen, the first site, and monthly subscription service devoted to connecting food and music. Turntable Kitchen and the Turntable Kitchen Pairings Box have been featured in The New York Times, Real Simple, O, The Oprah Magazine, Every Day with Rachael Ray, DailyCandy, and TimeOut New York. Kasey   lives in San Francisco with her husband and baby daughter.
Like what you're reading? Request an invite for more: http://dotcomplicated.co/
Comments
comments